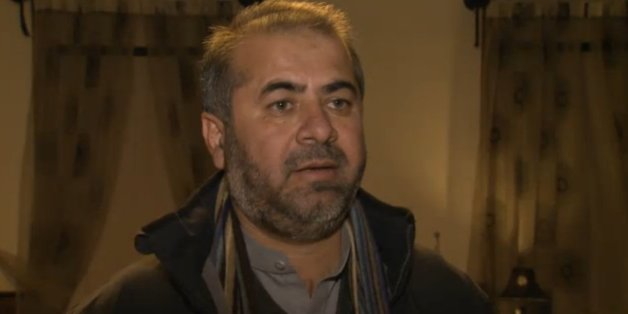 Mushtaq Yusufzai, an award-winning NBC News producer based in Pakistan, endured the most trying five hours of his career this week as Taliban militants laid siege upon a military-operated school in the city of Peshawar.
Though Yusufzai has "risked life and limb" and survived several kidnappings while reporting on Pakistan's tribal warlords for NBC News, it was his two sons -- Jibran, 8, and Daniyal, 13 -- who found themselves at the center of the conflict Tuesday. Students at the Army Public School and Degree College, Yusufzai's children were sitting in a classroom when the sounds of gunfire and explosions drew nearer.
"When I went to the school I heard gunshots from inside, and had no idea what to do. I saw people running -- parents, mothers, sisters, fathers -- towards the school," Yusufzai wrote for NBC. "There were horrible scenes. We couldn't go inside because there was still fighting going on as militants were indiscriminately firing inside the main hall. They were killing students and teachers."
Praying for the safety of his sons, Yusufzai attempted to console his terror-stricken wife while also reporting scraps of information back to his news team.
"It was the most difficult day of my career. For five hours we had no idea where my sons were and couldn't speak to them. I had to console my wife who was weeping on the telephone," Yusufzai wrote. "But I'm a journalist, too, so I was calling to learn about my kids and on the other hand had to inform my colleagues and the desk about developments."
Ultimately Jibran and Daniyal escaped with their lives and were reunited with Yusufzai and his wife, but some 132 children were killed during the brutal attack.
"Sometimes when I realize what would have happened to my sons, my mind stops functioning," wrote Yusufzai, concluding his account of the horrors. "Yesterday was a very horrible day."