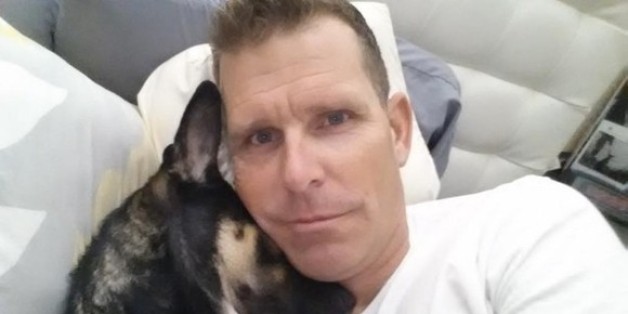 The Northern California cop who tweeted threats to protesters over the weekend has been suspended, police said.
San Jose police officials put Officer Phillip White on leave after they learned he made threatening tweets directed at demonstrators protesting decisions in the Michael Brown and Eric Garner cases.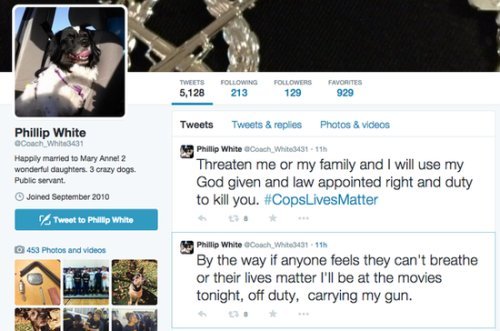 "Threaten me or my family and I will use my God given and law appointed right and duty to kill you. #CopsLivesMatter," White wrote in one. Another played on the popular demonstration slogans "I can't breathe" and "black lives matter."
The department rushed to distance themselves from White's comments.
"It is extremely important for the community to know the comments made on Officer White's private social media account do not reflect the thoughts or feelings of the men and women here at the San Jose Police Department," San Jose Police Chief Larry Esquivel said, according to CBS News.
On Monday, the San Jose Police Officer's Association, a union representing officers at the department, released a statement condemning White's comments as "offensive, disrespectful and inappropriate" and saying that they "had no place in the public discourse surrounding the tragic loss of life from recent officer involved incidents."
A change.org petition calling for the 20-year veteran to be fired over the tweets has received more than 14,000 supporters.
White also worked as a part-time basketball coach at Menlo College, which announced that it had cut ties with the officer following the discovery of his tweets.
Phillip White no longer associated w/ Menlo College. We won't be represented by expressions of intolerance & bigotry https://t.co/ocJ7eVq7Ki

— Menlo College (@menlocollege) December 15, 2014
The officer also taught a gang prevention education course for school children in the Bay Area, which emphasized areas such as personal accountability.
"Every one of your small choices can lead to a consequence that could lead to a bigger choice," White said in a video recording of one of his classroom sessions, uploaded Oct. 31. "You've got to use your noggin. You've got to use your brain."
Like Us On Facebook |

Follow Us On Twitter |

Contact The Author