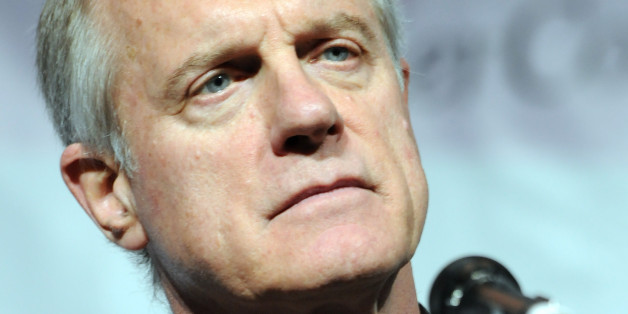 Two months after TMZ released an audio recording of "7th Heaven" star Stephen Collins allegedly revealing to his estranged wife, Faye Grant, that he molested multiple children, the actor released a lengthy, thousand-word statement to People.
In the essay, Collins, 67, admits to sexually abusing three underage girls between 1973 and 1994. "Forty years ago, I did something terribly wrong that I deeply regret," Collins wrote. "I have been working to atone for it ever since. I've decided to address these issues publicly because two months ago, various news organizations published a recording made by my then-wife, Faye Grant, during a confidential marriage therapy session in January, 2012. This session was recorded without the therapist's or my knowledge or consent."
Continued Collins, who wrote that the recording described events which took place 40, 32 and 20 years ago: "The publication of the recording has resulted in assumptions and innuendos about what I did that go far beyond what actually occurred. As difficult as this is, I want people to know the truth."
Collins wrote that he exposed himself to three young girls, and forced one of those victims to touch him "inappropriately." In addition, the actor noted he had "not had an impulse to act out in any such way" in the last 20 years. Collins also disclosed that he never acted inappropriately toward any young women on the set of "7th Heaven": "I appeared for 11 seasons on a television series with a cast that included minor females in our TV family, and countless other young actresses throughout the show's eleven years. I never behaved inappropriately on or off that set -- or on any set I've ever worked on."
Although he is apologizing for his actions to the public, Collins wrote that he only had the chance to personally apologize to one of his victims.
Collins will discuss his essay with Yahoo Global News anchor Katie Couric for an in-depth interview that will stream on Yahoo! and air Friday night on ABC's "20/20." To read his full statement, pick up the new issue of People magazine, on newsstands Friday.
This post has been updated to include reference to Collins admitting he exposed himself to the underage women.
BEFORE YOU GO
PHOTO GALLERY
Celebrity News & Photos