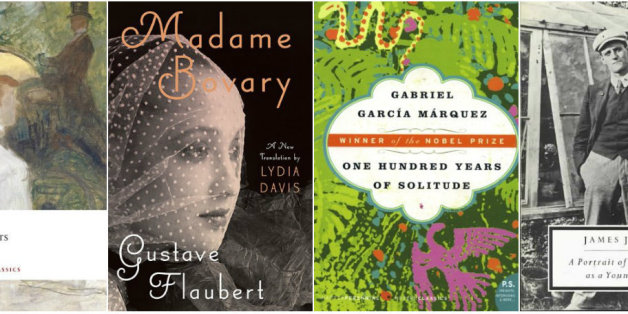 Listen, we're all for reading classics here at HuffPost Books. Those books are classics for a reason! But we also believe in supporting writers who are working today, and enjoying the fruits of their labor.
Reading a new book doesn't have to mean taking a huge step away from your favorite classic authors, either; many authors write works that are in conversation with, influenced by, or in the same tradition as many of your favorite classics. Of the many incredible books published this year, there's bound to be at least one that you'll love as much as your favorite dog-eared Victorian romance.
We've taken five beloved classics and recommended an outstanding new book from 2014 based on each. Enjoy!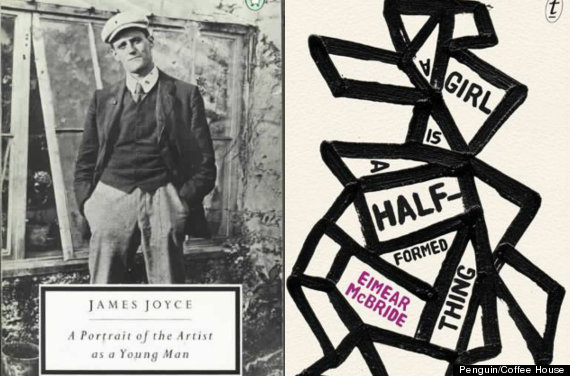 If you liked: A Portrait of the Artist as a Young Man by James Joyce
Read: A Girl Is a Half-Formed Thing by Eimear McBride
Eimear McBride has cited James Joyce as her hero, which should be no surprise to any reader who's read both authors. A Portrait of the Artist as a Young Man, Joyce's first novel, documents the upbringing of Stephen Dedalus, an Irishman who grapples throughout his youth with his bred-in-the-bone Catholicism and the conflict it poses with his carnal urges. Though not as impenetrable as Ulysses, Portrait uses language and punctuation creatively, dispensing with quotation marks and using commas sparingly, making for challenging reading and intriguing results.
McBride's first novel also depicts an Irish Catholic upbringing, but that of a girl whose family is rent apart by her younger brother's brain tumor. In prose still more fragmented and obscure than Joyce's, McBride inhabits the mind of her protagonist -- like Portrait, A Girl Is A Half-Formed Thing progressively complicates its language as its protagonist ages and grows more verbally adept. Catholicism suffuses the narrator's consciousness like oxygen in her lungs, and in its own way, Girl examines how the religion and its culture can constrict a young life.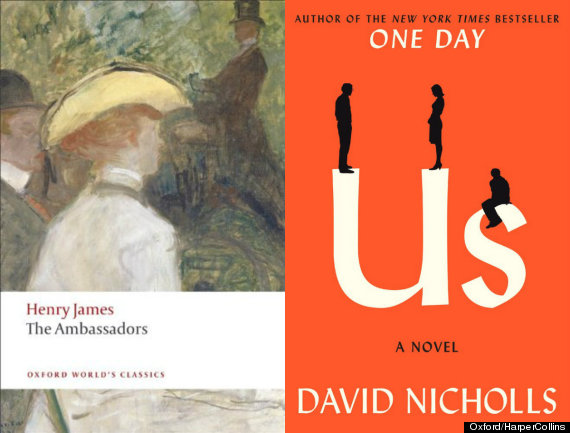 If you liked: The Ambassadors by Henry James
Read: Us by David Nicholls
Henry James' The Ambassadors, like many of James' novels, would be amusing if it weren't so depressing. It follows American Lambert Strether, who's been sent to Europe by his fiancée to bring back her prodigal son, Chad Newsome, who has fallen into the clutches of a disreputable woman. Once in Europe, however, Strether comes to question his mission and even his engagement. The Ambassadors plays off the dream of Europe as a thrilling paradise full of pleasure and new experiences, but also reveals the disappointments that can lurk behind this vision. Strether's mission in Europe is to save Chad, and therefore his betrothal, but his failure is ultimately bittersweet.
Us, by David Nicholls, emphasizes the comedy and the sweet more heavily than the melancholy and the bitter, but the similarities are striking -- perhaps because Nicholls read Portrait of a Lady while writing Us. The novel follows a middle-aged man pursuing his runaway teenage son around Europe in hopes of winning back his wife, who's checked out of their marriage. The updated portrayal of continental Europe as a place of danger but also enlightenment and pleasure, and the narrative of a man trying to preserve his life while starting to question whether it's worth preserving, both resonate with James' masterpiece.

Read our interview with David Nicholls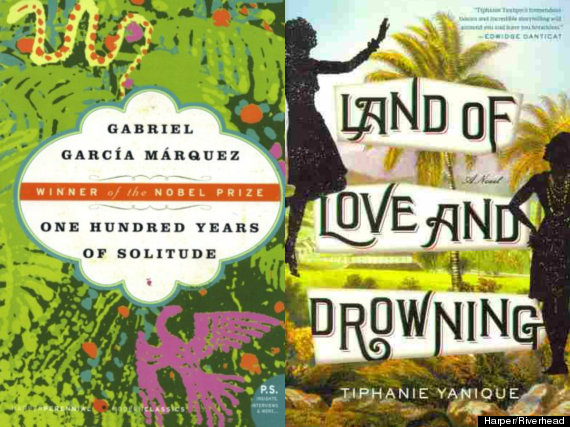 If you liked: One Hundred Years of Solitude by Gabriel García Márquez
Read: Land of Love and Drowning by Tiphanie Yanique
This classic recounts the saga of one family, the Buendías, who live in the fictional town of Macondo, Colombia. Over the generations, unexplainable magical events occur, ghosts visit, and tragedies strike the family. History continually resurfaces, seeming to repeat itself, and the family, troubled by its own repeated sins, seems singled out for misfortune. Ultimately, the town is destroyed in a hurricane. One Hundred Years of Solitude is one of the defining works of magical realism, blending realism and fantasy in a dream-like melange, so if you loved it, you'll likely love other fantastic magical realism -- though it's hard to pull off.
Tiphanie Yanique's Caribbean novel also tells the story of a family living near, and somewhat at the mercy of, the water, and of unexplainable magic that seems to follow them. As in One Hundred Years of Solitude, the past, and past sins, refuse to be forgotten, instead haunting those who are left behind and visiting new, unexpected suffering upon them. In the Virgin Islands, the real threat is not a hurricane, however, but acquisition by the United States and attendant colonization and modernization, which Yanique explores thoughtfully while still incorporating evocative threads of folklore and captivating magical realism.
Read our review of Land of Love and Drowning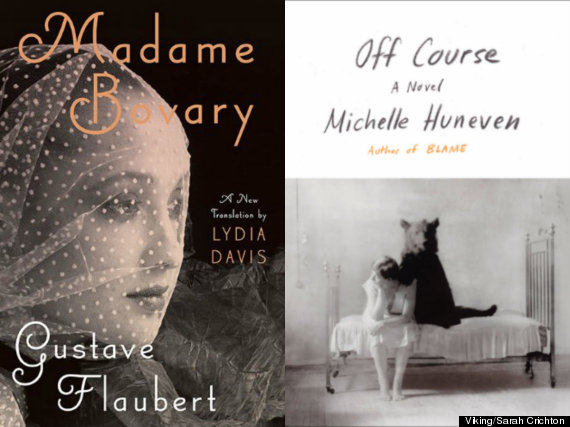 If you liked: Madame Bovary by Gustave Flaubert
Read: Off Course by Michelle Huneven
Poor Emma Bovary. Unhappy in her marriage to a simple country doctor, Emma suffers through her loneliness for several years, but once she succumbs to a seduction, she quickly loses grip. Her indiscretion becomes a long affair; when her lover refuses to elope with her, she soon falls into another affair that eventually grows stale. Emma takes comfort in material goods, but accumulates staggering debt. Her disgust for her husband, and her longing for another romantic connection, has sent her life in a disastrous and ultimately tragic direction.
Michelle Huneven's atmospheric novel takes a different approach from the virtuosic Flaubert, but she brings an intriguing angle to the age-old plot of a life thrown off-course by an ill-judged romance. Her protagonist, Cressida, has moved to her parents' old cabin in a secluded mountain town in order to finish her dissertation; according to plan, this should only take a few months. But Cressida soon begins an torrid affair with a local man who's married to his high school sweetheart, putting the rest of her life on hold. The months drag on with no progress made on her dissertation, no end to the affair, and no sign that her lover will ever leave his wife, but she can't seem to shift off the new course she's put her life onto. Like Madame Bovary, Off Course is a powerful exploration of how romantic passion can lead people to relinquish all control over their own lives.
Read our review of Off Course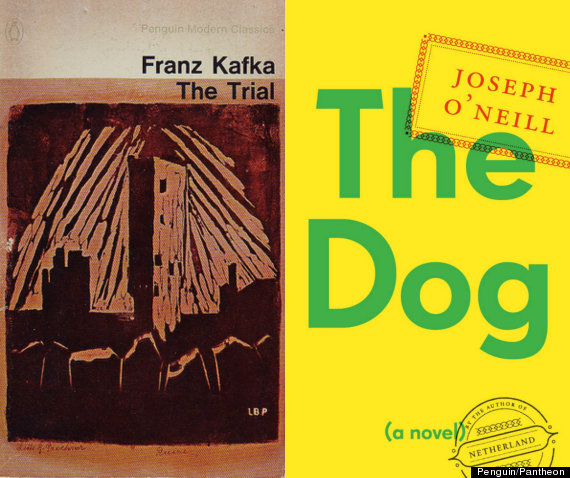 If you liked: The Trial by Franz Kafka
Read: The Dog by Joseph O'Neill
No word describes The Trial quite so well as Kafkaesque, appropriately. The tale of a man arrested for a crime he is never informed of and put on trial by an authority he never gets to face is the ultimate nightmare of endless, stifling bureaucracy. In the trial, K., the protagonist, seems presumed guilty, though it's unclear of what, and the case never seems to make meaningful progress. Indeed, it's clear that the court system is rigged with so many layers of stifling red tape that the case may never end; instead, K.'s career and life are corroded by the ongoing trial.
Joseph O'Neill, like Franz Kafka, comes from a "legal background," and Kafka's influence is clear. O'Neill shares a fascination with the crushing existential burden of dealing with an overwhelmingly complex legal system. His protagonist, who is unnamed, flees New York and a bad breakup with his coworker at a law firm to work for an old classmate and his wealthy family in Dubai. His primary task seems to be to sign off on documents he barely understands -- business deals, charitable deals, etc. -- for the family's massive trust. He becomes obsessed with covering himself from liability from these signatures, making his job even more meaningless through more legal jargon. The Dog probes the alienation and claustrophobia that arise from pointless, bureaucratic office jobs; cities full of rootless, wealthy transplants like Dubai; and the human disconnection offered by luxury condos and porn on big-screen TVs. If you'd like to see Kafka take on the 21st century, give O'Neill a try.