From "Thelma & Louise" and "Fight Club" to "Meet Joe Black" and "The Curious Case Of Benjamin Button," Brad Pitt has won our hearts with his acting, good looks and oh, his good looks. Today, we celebrate Pitt's 51st birthday in true #ThrowbackThursday fashion.
Before the seasoned actor took on some of his legendary roles, Pitt seemed to be spending a lot of time cultivating his photo portfolio -- which includes some serious glamour shots. So, while we looked through some old snaps, we couldn't help but marvel over the 1980s gem below.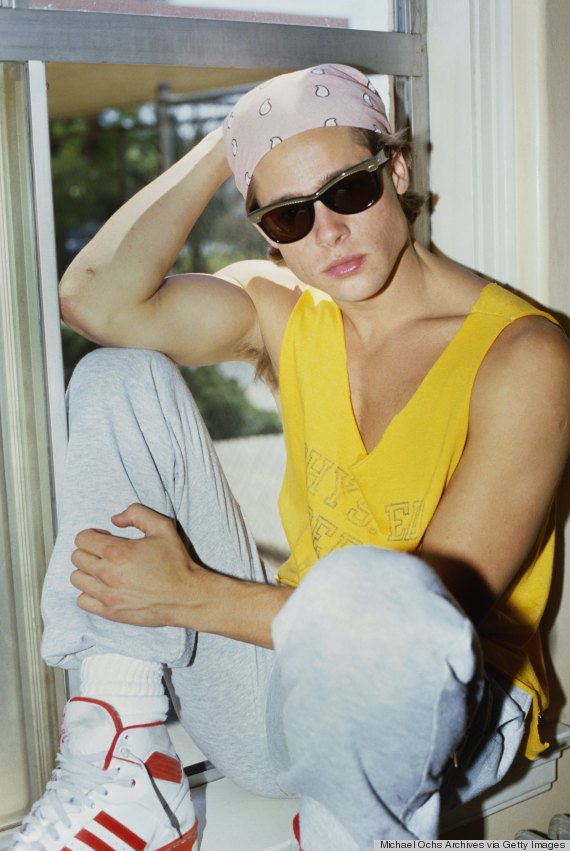 Everything about this look makes us remember the Brad Pitt of the past and we love everything about it, from the sunshine yellow muscle tank to those awesome gym socks.
Well, Mr. Pitt, just keep on keepin' on.
BEFORE YOU GO
PHOTO GALLERY
Lessons From Male Style Icons