There are plenty of items to give the travel-obsessed loved one in your life this holiday season. There are those gadgets and gizmos that can make their journeys that much more comfortable, such as the Napwrap or the Knee Defender. Then you've got those items that will streamline their travels, like the razor that answers all of our packing prayers or the HuffPost-proclaimed best carry-on bag ever.
Making travel easier may win their hearts, but will it warm their hearts? If giving a gift that will make 'em say "aww" is what you're after, we've got some gifts that just might do the trick.
Water Color Map

Yes, true travelers can never fully quench their thirst for seeing more, but that doesn't mean they don't have a soft spot for home. Maps.stamen.com lets you type in a location, which they then turn it into a watercolor map right in front of your eyes. Give the nomad in your life a little piece of watercolored home they can have forever.
DIY World Map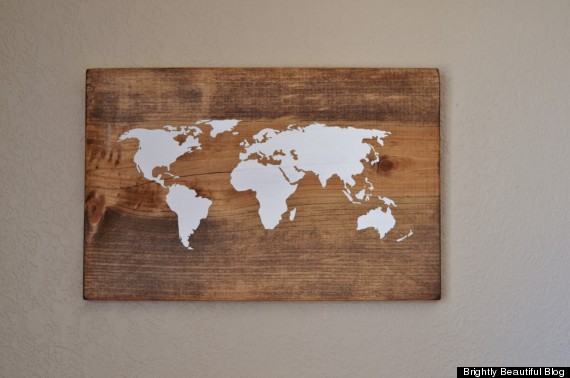 If you're looking for something sentimental and feeling crafty, give this DIY wall map a try. The directions are simple enough and you can customize it to just about any country, state or city that's close to your loved one's heart.
Canvas Print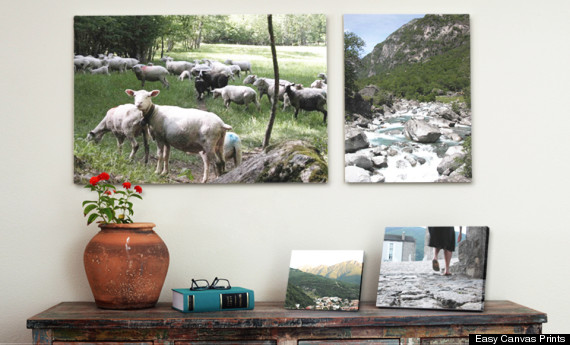 Okay, this isn't exactly a map, but we all take four million photos on our travels, why not turn one of them into some artwork for the home? Websites like Easy Canvas Prints (or search Groupon for deals) have made it oh-so-easy to take your own photos and turn them into literal works of art.
LinePoster Map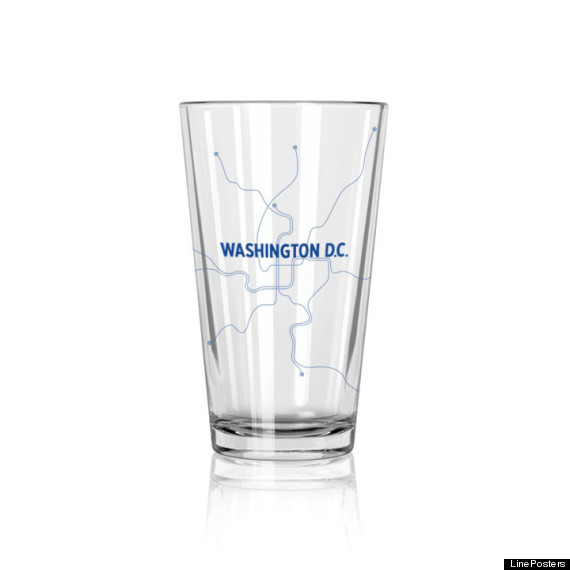 This one's for the friend who really likes the subway (or the metro/the Tube/whatever). Give them a pint glass with the metro map of Washington D.C. or a coaster with London's Tube Map. Whatever tickles their fancy!
World Map Watch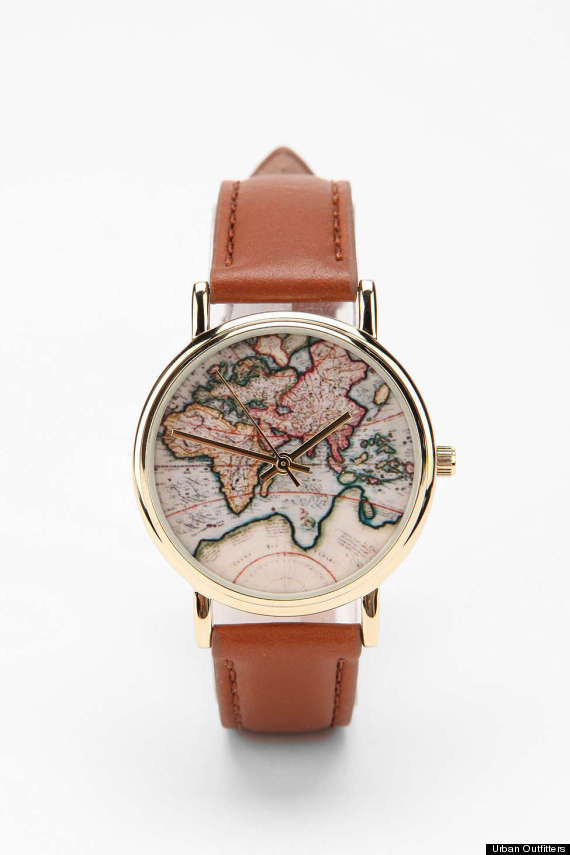 This Urban Outfitters watch is the perfect little reminder that to a traveler, time is precious. There isn't a minute to waste!
Bonus: Meshu Jewelry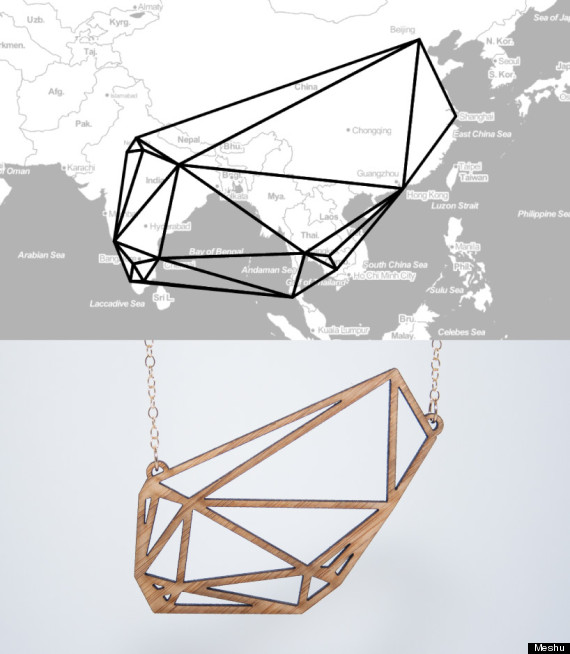 Map the route of one specific trip (or everywhere you've been in the world), and let Meshu create your specific geometric shape. You can turn that shape into a necklace, a ring, earrings, a poster or coasters of varying textures and designs. Unfortunately it's too late to secure delivery for Christmas Day, but what better way to keep a backpacking trip close to your heart then by literally keeping it close to your heart?
BEFORE YOU GO
PHOTO GALLERY
Best Stocking Stuffers for Travelers