Most anti-depressants cause sexual side effects, including not being able to orgasm. If you're experiencing these side effects, psychiatrist Dr. Gail Saltz suggests visiting your doctor to find out if you're able to lower the dose a small amount, and then see if this still keeps you from being depressed while allowing you to orgasm. But keep in mind: the depression is the most important issue to treat. Do psychotherapy along with your medication, which will help you to not be depressed, and make it possible to come off your medication slowly. Dr. Saltz also suggests adding something for extra stimulation, like a vibrator. Finally, make sure to talk to your partner about the issue so that there's no added pressure. Explain that sometimes you'll orgasm, and sometimes you won't, and when you don't, it's okay. When a woman is feeling anxious, it stops her from being able to orgasm, so you want to eliminate any stressors.
For more sex and relationship tips from Dr. Gail Saltz, view the slideshow below:
PHOTO GALLERY
Sex Tips For The New Year From Dr. Gail Saltz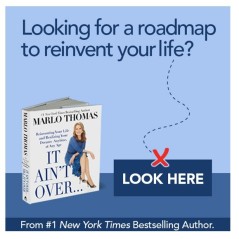 Add Marlo On Facebook:
Follow Marlo on Twitter:
Sign up to receive my email newsletter each week - It will keep you up-to-date on upcoming articles, Mondays with Marlo guests, videos, and more!