Is it normal to have two different sized breasts? According to psychiatrist Dr. Gail Saltz, this is incredibly common. More women have asymmetrical breasts than breasts that are exactly even. Dr. Saltz says that men know this, and that part of the delight for men is the differences in women's bodies. They often appreciate this more than women know -- usually, men are just so happy to see "the girls" that they don't even notice that they're uneven. Dr. Saltz is not a huge proponent of body surgery, because a lot of body issues come down to loving yourself, but if the difference is extreme and is really an impediment to you, surgery might be something to consider.
For more sex and relationship tips from Dr. Gail Saltz, view the slideshow below:
PHOTO GALLERY
Sex Tips For The New Year From Dr. Gail Saltz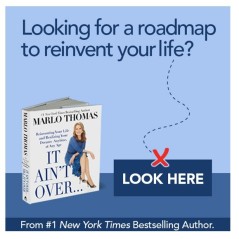 Add Marlo On Facebook:
Follow Marlo on Twitter:
Sign up to receive my email newsletter each week - It will keep you up-to-date on upcoming articles, Mondays with Marlo guests, videos, and more!