Couples stop having sex for different reasons, from having children to stresses at work -- but psychiatrist Dr. Gail Saltz says that settling for not having sex as a part of your relationship can be problematic, and will eventually erode your marriage. It's important to work through this with your partner. Find the time to tell your spouse that you love them, you're attracted to them, and that you want to be intimate. Have these conversations in neutral territory like the kitchen, not in the bedroom, or when you're about to initiate sex. Talk about the issue, and find a way to make time for each other. Have someone else watch the kids, have a date night, or when the kids are taking a nap, lock your door!
For more sex and relationship tips from Dr. Gail Saltz, view the slideshow below:
PHOTO GALLERY
Sex Tips For The New Year From Dr. Gail Saltz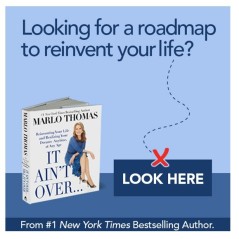 Add Marlo On Facebook:
Follow Marlo on Twitter:
Sign up to receive my email newsletter each week - It will keep you up-to-date on upcoming articles, Mondays with Marlo guests, videos, and more!