Cigars figured prominently in Thursday's New York tabloid covers.
Following news that the U.S. would begin to reestablish diplomatic relations with Cuba, the New York Post pictured President Barack Obama dressed like former Cuban President Fidel Castro, grinning with his teeth clenched around a fat cigar (a newly-legal Cohiba, perhaps?), next to the words "America Smokes a Cuban."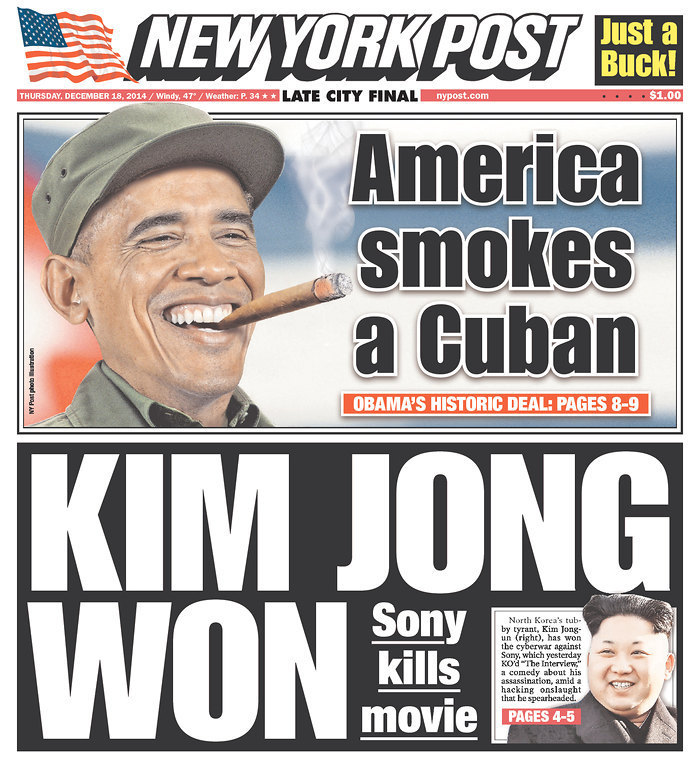 The New York Daily News got a little punnier with a photograph of Castro smoking a stogie under the headline "Close But No Cigar (Well, no more than $100 worth...yet)," referencing the $100 limit on how much tobacco and/or alcohol Americans are now allowed to bring back from Cuba.