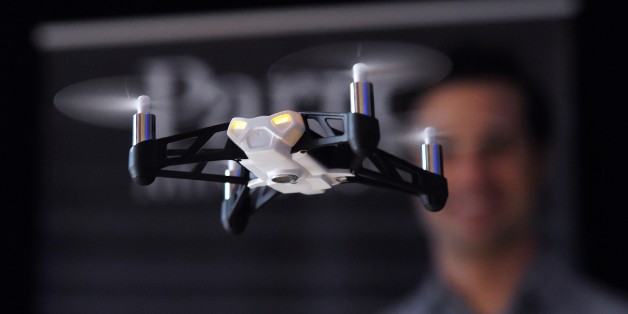 If you haven't done your holiday shopping yet, don't worry. We're here to help. Introducing the second-annual tech gift guide for procrastinators, including presents that are sure to delight even the grinchiest of grinches:
Roku Streaming Stick -- $39.99 - $49.99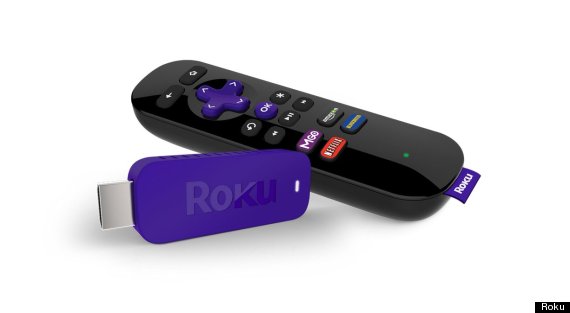 There are many different gizmos out there that get video and music from the Internet to your TV, but products from Roku are my favorite. They're easy to set up and use, they come with a remote control and, most importantly, they have the most options for programming -- 1,800 "channels" and counting.
Most people only watch a few of these -- Netflix, Hulu Plus and Amazon Instant Video are really popular -- but it's nice to know that you have the option of subscribing to a channel of yoga classes or even one that will purportedly help your dog relax when you're not at home.
Roku's Streaming Stick is the latest in Roku's lineup of streaming devices. The small device has all of the same channels as Roku's pricier streaming boxes, but it's a stick that hides behind your TV. It's not as powerful, so it's a bit slower to navigate and load than the flagship (and lightning fast) Roku 3, but it's still a pleasure to use.
If you're willing to pay a bit more, the Roku 2 and Roku 3 streaming boxes ($69 and $99, respectively) come with a great feature: The remote control has a headphone jack on it. This is great for those who want to watch something in bed or in the same room as someone else and not disturb them.
But your giftee will be happy with whatever Roku you choose.
Where to buy:
Roku.com, Amazon.com, Best Buy, Target, Walmart and other major retailers.
Amazon Prime -- $99 for a 1-year membership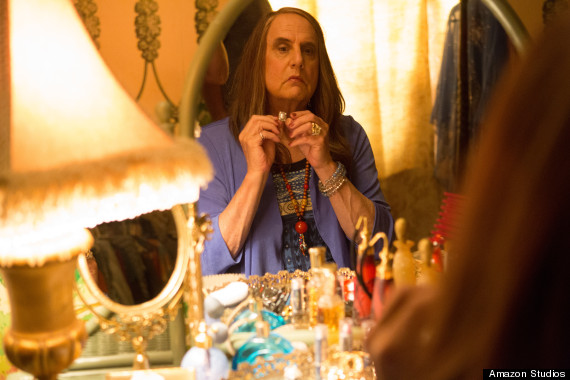 Jeffrey Tambor in Amazon's "Transparent"
When you hear "Amazon Prime," you probably think of free two-day shipping. After all, that's all it was in 2005. But it's come a long way in nearly 10 years. Amazon has realized that Prime members tend to buy more stuff at Amazon, so the company continues to add benefits to Prime to entice people to join.
Prime members now get access to a growing catalog of streaming video (which yes, you can watch on your Roku) that includes past hit shows from HBO like "The Sopranos" and "The Wire," as well as Amazon original programming like "Transparent," which was just nominated for several Golden Globes. Members also get access to a streaming music catalog, which is more than a million songs strong, unlimited cloud photo storage, access to a library of free Kindle titles, including all seven Harry Potter books, and discounts on some products, among other perks. The company even recently announced that it's selling its own line of inexpensive yet eco-friendly diapers and wipes … but they're only available to Prime members.
Amazon hiked the annual rate by 25 percent this year, from $79 to $99. But since it's so much more than just free shipping, it's worth it.
Where to buy:
Parrot Mini Drone Rolling Spider -- $99.99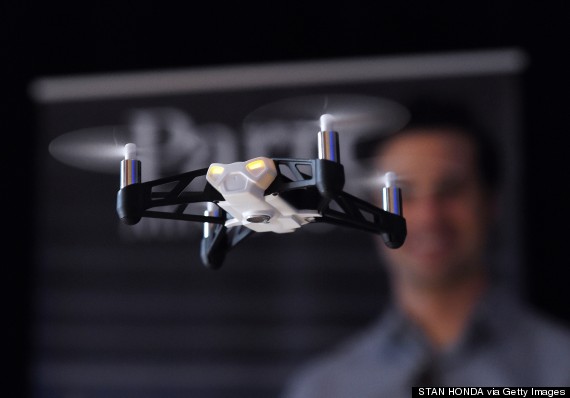 You could spend thousands and thousands of dollars on a drone, but you don't have to. The Parrot Mini Drone Rolling Spider is a fantastic starter drone -- if there is such a thing -- and it's only $99.
It's a small quadricopter that you can control with a smartphone or tablet. (It's compatible with devices running iOS and Android as well as the Windows phone.) It has sensors that help keep it remarkably stable. Of course, the mini drone moves vertically and laterally, but you can also make it do flips and turns with the touch of a button.
It comes with a set of large wheels that snap on and off, which with practice you can use to climb up walls, but I find they are also good "training wheels" for protecting the mini drone when you bump into things.
Flying takes a bit of practice -- there are some great YouTube tutorials -- and battery life is low at eight minutes, but this thing is a ton of fun.
Where to buy:
Apple Store, Microsoft Store, Amazon, Brookstone, Sprint, Best Buy and more.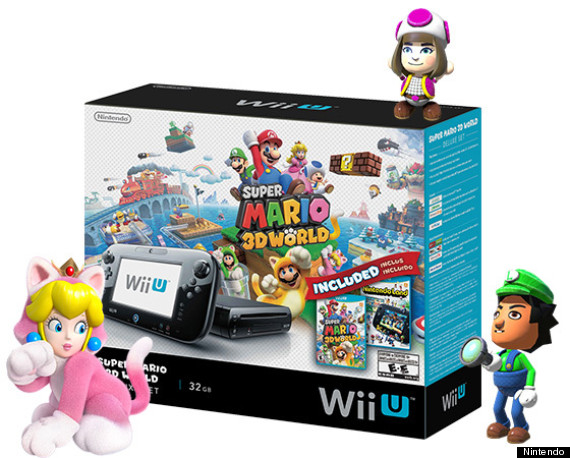 Nintendo's latest home video game console isn't anything new, but its best games are. This year saw the release of "Super Smash Bros. for Wii U," "Mario Kart 8," "Hyrule Warriors," "Captain Toad: Treasure Tracker," and "Bayonetta 2" -- critically acclaimed games that aren't available on any other system. These games alone make for a varied catalogue that's more well-rounded than the offerings on PlayStation 4 and Xbox One. Those other consoles are a bit newer, more expensive, and boast better technical features (they each double as Blu-Ray players, for example, while the Wii U can't even play DVDs), but they lack unique games.
For $300, you can get the Wii U console bundled with "Super Mario 3D World" and "Nintendo Land," both of which are completely solid games that the entire family can enjoy together. The system can also access the Nintendo eShop, which lets you purchase and download classic games from Nintendo's back catalogue, including Super Nintendo and Game Boy Advance titles.
One last tip: If you're shopping for a kid (or the truly young at heart), pick up an Amiibo figure to go with the system. They're basically cool-looking plastic figures that can connect directly to certain games -- like "Smash Bros." -- to unlock new gameplay features.
Where to buy: Nintendo.com, Best Buy, Target, Walmart, GameStop, Amazon and more.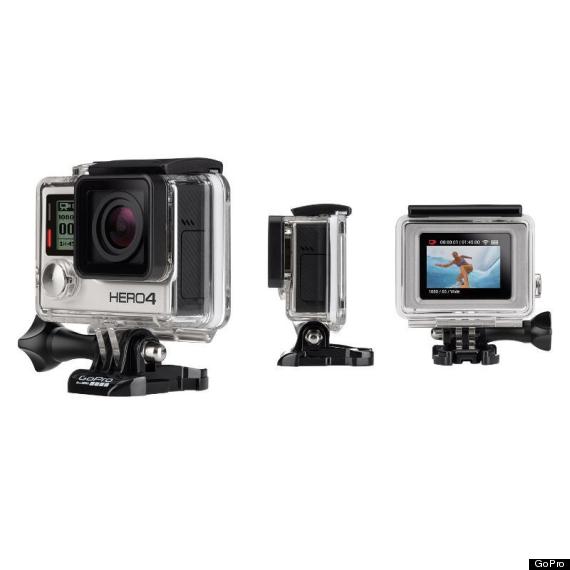 GoPro is the standard in action video cameras. Amateur photographers and professional videographers alike love them because you can take them almost anywhere and mount them almost anywhere. They take great video, and they're extremely durable. You also don't have to worry about focusing, and video looks great whether you're far away or up close to your subject.
GoPro currently sells five cameras, ranging in price from $129.99 to $499. The entry-level GoPro Hero, which starts at $129.99 and came out this year, shoots high-resolution video and takes 5-megapixel pictures.
At the other end of the spectrum is the $499 Hero4 Black, which also came out this year. The Hero4 Black shoots 4K video, takes 12-megapixel pictures and comes with Wi-Fi so you can control the camera -- and play back footage -- with your smartphone.
Availibiltiy: GoPro.com, Amazon.com and retailers like Best Buy, Target and Walmart.
Need more ideas? Check out 2013's genius tech gifts for procrastinators here.
Damon Beres contributed reporting.