Is watching porn together good for couples? Psychiatrist Dr. Gail Saltz says yes and no. For some couples, this is really arousing, and Dr. Saltz would prescribe this for couples looking for some extra stimulation. However, the mainstream, hardcore porn that men like to watch isn't appealing to women. If you're going to watch porn with your partner, make sure it's something that has a story -- it can't just be a crotch shot, it has to have a little more to it. Candida Royale makes porn for women (of course, men like it too). Educational porn that shows you "how to" is also exciting for many couples to watch, because it gives you instruction on how to try something new.
For more sex and relationship tips from Dr. Gail Saltz, view the slideshow below:
PHOTO GALLERY
Sex Tips For The New Year From Dr. Gail Saltz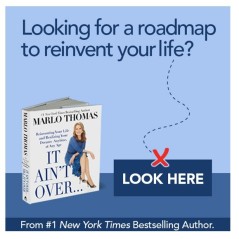 Add Marlo On Facebook:
Follow Marlo on Twitter:
Sign up to receive my email newsletter each week - It will keep you up-to-date on upcoming articles, Mondays with Marlo guests, videos, and more!