What can you do to beat the holiday blues? Psychiatrist Dr. Gail Saltz says it's important to first figure out why you're feeling this way. If you are sad every year around the holidays, your sleep pattern has changed (either you're not sleeping or are sleeping too much) and your appetite has noticeably increased or decreased, you might have Seasonal Affective Disorder. It's a fairly common disorder that has do to with loss of sunlight, and the shorter days. The treatment for SAD is either an anti-depressant, psychotherapy, or light therapy. Light therapy should be prescribed by a doctor, using a particular type of UVB light.
If the reason you're feeling down has to do with the fact that you don't get along well with your family, or are spending the holidays alone, take a look at whether or not your holiday expectations are realistic. Accept that your holiday isn't going to be perfect, and don't try to make it so. Instead, plan a few things that you enjoy with friends. Get involved in giving by volunteering at a soup kitchen, or helping at a charity.
For more sex and relationship tips from Dr. Gail Saltz, view the slideshow below:
PHOTO GALLERY
Sex Tips For The New Year From Dr. Gail Saltz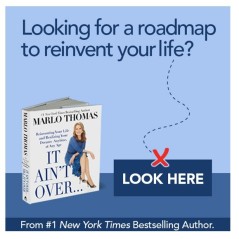 Add Marlo On Facebook:
Follow Marlo on Twitter:
Sign up to receive my email newsletter each week - It will keep you up-to-date on upcoming articles, Mondays with Marlo guests, videos, and more!