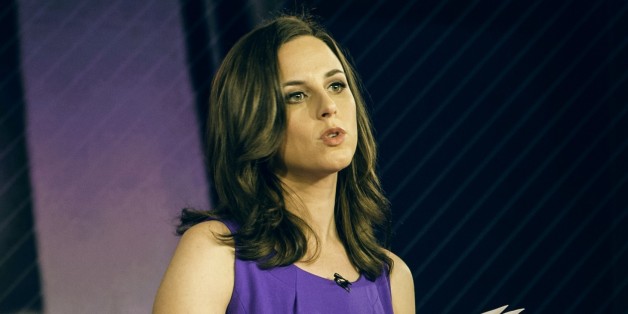 Fusion will expand "AM Tonight," a daily primetime news show anchored by Alicia Menendez, to a full hour in 2015, the network announced in a press release Friday.
Menendez, who previously served as a producer and anchor for HuffPost Live, joined Fusion in 2013 and has continued to make a name for herself in TV news as a leading "voice for the millennials." Over the past year, she has interviewed the likes of Chelsea Clinton, Janet Mock, Taylor Swift and Malala Yousafzai, among others.
In its new format, "AM Tonight" will be helmed by Peabody Award-winning producer and journalist Kim Gamble, who joins the network as an executive producer. The hope is that Gamble's experience will help widen the range of topics Menendez covers in her new hour-long time slot.
"Alicia is already redefining what it means to anchor a show that covers the stories that matter to her generation -- a generation that is incredibly diverse, came of age in a digital era, and values inclusivity," Fusion CEO Isaac Lee wrote in a memo to staff. "Confident, optimistic, smart and funny, Alicia has a unique ability to cut through the clutter."