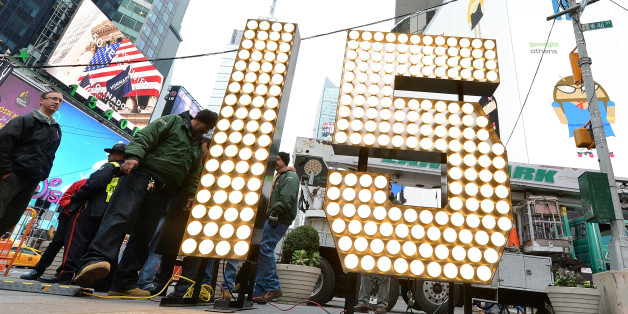 What's the point of flipping the calendar if you can't close one chapter and have a new one to look forward to, right? Here are five things that boomers can expect in 2015:
1. Learning William P. Bengen's name.
As you inch closer toward retirement, the name William P. Bengen will get passed around your breakfast table with as much frequency as the box of Special K. Bengen is the financial adviser who published what is known as the "Four Percent rule" -- the calculation that a person could draw up to 4 percent a year from their portfolio without fear of outliving their money. He published his research in the Journal of Financial Planning in 1994, which, as some would note, is an awfully long time ago. A lot of breakfast-table talk currently centers on this: Does Bengen's advice still hold?
It absolutely does, said Wes Moss, host of Money Matters and author of "You Can Retire Sooner Than You Think." Mind you we are talking about stretching your money to last longer than you live, not how to accumulate it in the first place. If you are a super young retiree -- 50 to 60 years old -- keep your withdrawals close to 4 percent a year. If you are older, you can inch toward 5 percent, Moss said.
Moss said that for each $1,000 a month you want to have at your disposal in retirement, you need to have $240,000 saved. And that $1,000 a month will supplement Social Security, and income from pensions, part-time work and any other income streams you can establish.
And the ever-present question in retirement circles, of course, is how much do you need to have saved before you retire? While the $1 million figure is what gets tossed around the most, Moss is a bit more modest. He says $500,000 -- to draw $2,000 a month -- should do it for most people (adding Social Security and pensions to that amount). Moss believes that, if possible, pay off your mortgage too. You eliminate one big monthly bill that way and buy yourself some peace of mind.
2. Being pressured to save more.
Every birthday brings you a little closer to retirement, and while many like to joke that they will die with their work boots on, few actually do. The U.S. Census Bureau says that just a small sliver of workers are actually 75 or older, although more older workers are staying on the job for a few years past the traditional retirement age of 66. https://www.census.gov/hhes/www/laborfor/Working-Beyond-Retirement-Age.pdf
So that means you need to start squirreling away your money before you stop work. The big flaw with Bengen's four percent theory, of course, is that it assumes that we actually have something saved for retirement upon which to withdraw. More than a third of adults do not, according to a national Bankrate poll published last summer. Even those closest to retirement age are slackers in this regard: More than 25 percent of those age 50 to 64 have yet to start saving for retirement.
3. The government bugging you to save too.
To help boost the amount earned and saved for retirement, beginning 2015, the government has raised 401(k) contribution limits. Taxpayers can contribute up to $18,000 to their 401(k), 403(b), most 457 plans and the federal government's Thrift Savings Plan in 2015, which is $500 more than in 2014.
There is also a new retirement account called a myRA for individuals earning under $129,000 (couples, $191,000) and who are without a workplace retirement account. The myRA is essentially a Roth Ira, with the distinction that it will be protected by market losses and is guaranteed to never go down in value. Moss notes that the most someone can put in over the life of the myRA is $15,000, "so it's a great starter account for people but doesn't allow for significant accumulation."
4. Bigger Social Security checks, sort of.
Social Security recipients will get 1.7 percent bigger checks in 2015. This cost-of-living adjustment is expected to result in the typical retiree getting about $22 more per month. The annual adjustment is below 2 percent for the third consecutive year and the fifth time in the last six years. As one recipient quipped, $22 a month buys a case of Alpo.
5. Knowledge of how many calories are in everything, whether you want to know or not.
In 2015, the FDA will require that all restaurants with more than 20 stores to post the number of calories of each dish on their menus. This will presumably help people who didn't know that an apple fritter is fattening to make a smarter food choice. Just to give you a jump start, an apple fritter has 490 calories. Calorie labeling became required by law in 2010 as part of the Affordable Care Act, but implementation has been delayed for several years.
BEFORE YOU GO
PHOTO GALLERY
7 Things Post 50s Say They're Addicted To