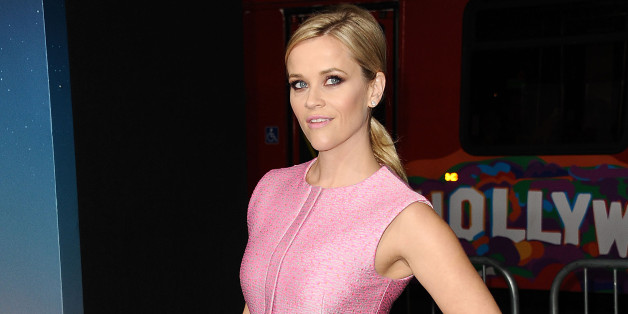 The Reese-urgence is alive and well with the much-anticipated release of "Wild" and the probability of an impending Oscar nomination. It's arguable that Reese Witherspoon never truly lost her status as one of America's sweethearts, but, she says in a new "60 Minutes" interview, the year after her Oscar win for "Walk the Line" was "tough."
Throughout the press she has done for her role as Cheryl Strayed, who hiked the Pacific Crest Trail to ameliorate the pain following her mother's death, Witherspoon has said she wanted to break away from the post-Oscar films that boxed her into nice-girl romantic comedies -- movies like "Four Christmases," "How Do You Know" and "This Means War." The nadir came when Witherspoon saw herself listed among "washed-up" actors who were no longer seen as box-office draws in a 2012 article from The New Yorker.
"I thought I was reading, like, a profile on another actor," she recalled. "Then somewhere down at the end, it said [...] 'the people who are washed-up.' I mean, it really hurt my feelings." (To be fair, the piece Witherspoon is presumably referring to -- a profile of Ben Stiller -- never uses the term "washed-up." Regardless, she was named alongside Keanu Reeves, Mel Gibson, Demi Moore, Tom Hanks, Russell Crowe, Nicolas Cage and John Travolta.)
As she's said several times, Witherspoon challenged herself to find stronger roles, which led to the creation of her production company, Pacific Standard. With Australian producer Bruna Papandrea, Witherspoon has fought to get powerful female stories on the big screen. First up was "Gone Girl," which she produced. Then came "Wild," which she optioned in March 2012, three months before Oprah Winfrey selected it as the inaugural entry in her Book Club 2.0.
"I was just kind of floundering career-wise. I wasn't making things I was passionate about," Witherspoon said. "And it was really clear that audiences weren't responding to anything I was putting out there."
Audiences are paying attention now: "Wild" has received remarkable praise, and it made a strong mark at the box office when the movie opened in limited release on Dec. 5.
Witherspoon's full "60 Minutes" interview with Charlie Rose airs Sunday on CBS. Watch an excerpt:

BEFORE YOU GO
PHOTO GALLERY
"Wild" Photos