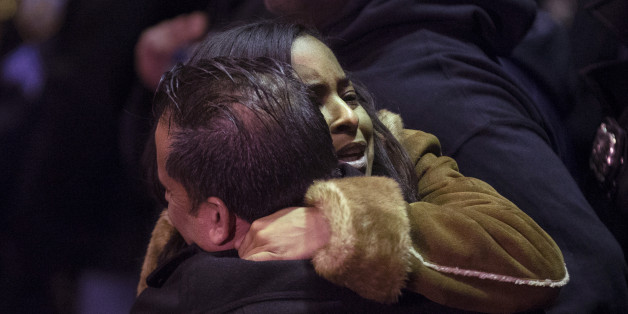 #BlackLivesMatter, a social movement founded in opposition to the violence and oppression black people in the U.S. face at the hands of law enforcement, officially condemned the "senseless" killing of two NYPD officers Saturday.
"An eye for an eye is not our vision of justice," the group said in a statement obtained by The Huffington Post. "We who have taken to the streets seeking justice and liberation know that we need deep transformation to correct the larger institutional problems of racial profiling, abuse, and violence."
Ismaaiyl Brinsley, 28, shot and wounded his ex-girlfriend in Maryland on Saturday morning before heading to New York, according to the Baltimore Sun. At around 3 p.m., he fatally shot NYPD Officers Wenjian Liu and Rafael Ramos "execution style" in Brooklyn. Brinsley opened fire on the men while they sat in their patrol car, then fled into the subway where he turned the gun on himself.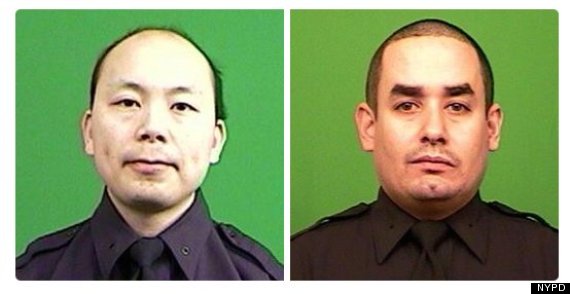 Hours before the Brooklyn shooting, an Instagram user police believe was Brinsley posted that he would be "putting wings on pigs today," according to the New York Daily News. The post, which included a photo of a handgun, also stated "They take 1 of ours … let's take 2 of theirs" and referenced the deaths of Eric Garner and Michael Brown.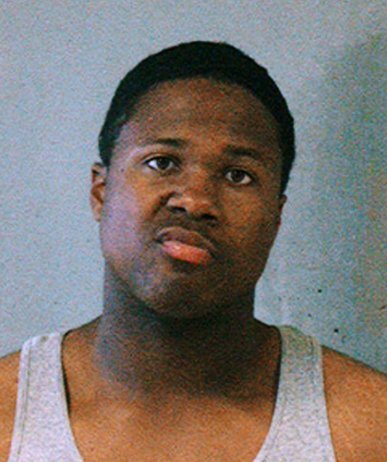 Ismaaiyl Brinsley in a 2007 booking photo.
Color of Change, a political organization dedicated to strengthening the political voice of black people in the United States, similarly disparaged Brinsley's actions.
"We condemn any and all forms of violence, including violence perpetrated by and against police officers," a statement by the group reads. Color of Change also urged law enforcement to not use the killings as an excuse for more violence towards civilians:
The deaths of these officers in the line of duty should not result in retaliation or more militarized, violent attempts by law enforcement to suppress protests or target civilians. We caution the efforts by police unions and others to draw misleading connections with this tragedy to the growing nationwide movement to hold officers accountable.
The family of Michael Brown has also issued a statement, expressing sympathy for the officers' families and declaring they "reject any kind of violence directed toward members of law enforcement."
Like Us On Facebook |

Follow Us On Twitter |

Contact The Author