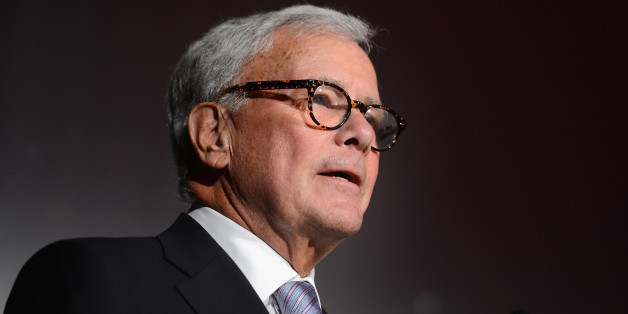 Tom Brokaw revealed some good news on Sunday: he is officially in remission from cancer.
In a statement posted to NBCNews.com, Brokaw celebrated the prognosis.
"A year ago my future was more uncertain than I cared to acknowledge but now I face the New Year with very encouraging news," he said. "The cancer is in remission and I will shortly go on a drug maintenance regimen to keep it there."
The veteran newsman in February divulged that he had been diagnosed with myeloma last summer. In September, he said that the cancer was "mostly gone."
Brokaw received the Presidential Medal of Freedom last month. The White House called him "one of America's most trusted and respected journalists."
Brokaw was the host of "NBC Nightly News" for over 20 years and still frequently appears on air for the network.