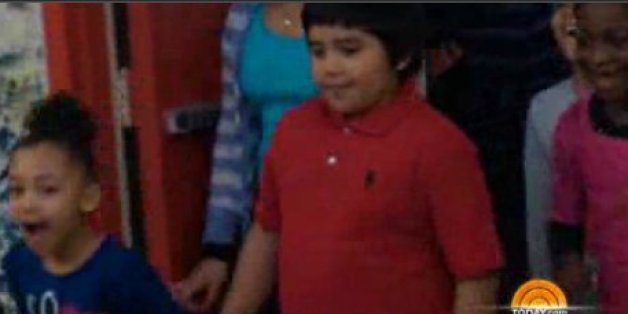 If anyone's deserving of an epic home makeover, it's these kids.
Homeless children staying at Bushwick Family Residences in New York were treated to a brand new playroom equipped with a flat screen television, treehouse, couches, comfy pillows and fresh splashes of paint on every wall. The Today Show and the Bright Horizons Foundation for Children teamed up to bring the renovation to life, and the kids' reactions were caught on camera during the morning program's live broadcast Dec. 18.

Courtesy: TODAY Show
New York City is in the midst of a youth homelessness crisis, as rates have spiked 63 percent in the last five years, a report by the Institute for Children, Poverty & Homelessness found in October. Most of the increase was felt in Queens and Brooklyn, where Bushwick Family Residences is located.
"A child should have a safe, clean place to eat, to study, and to play," Today Show host Willie Geist, who ran the segment, wrote on a Crowdrise page dedicated to raising funds for the playroom and similar projects by the foundation. "I want to help one shelter go above and beyond to give kids a real sense of 'home' for as long as they need to be there."
As of Saturday evening, Geist's page had garnered over $21,000.
Watch the segment below:
Visit NBCNews.com for breaking news, world news, and news about the economy
To support Willie Geist's fundraiser for the Bushwick Family Residence, visit the page on Crowdrise.
BEFORE YOU GO
PHOTO GALLERY
Awe-Inspiring Photos From 2014