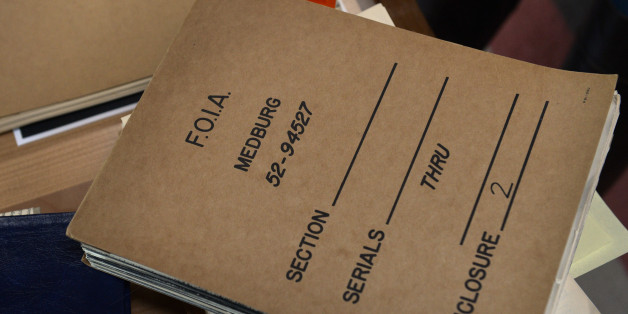 In 2014, 422 Freedom of Information Act lawsuits were filed against the federal government, more than any year "since at least 2001," the FOIA Project reported Monday.
Citing "new analysis of court records" compiled by the Transactional Records Access Clearinghouse, the FOIA Project found that the number of suits jumped by 50 between 2013 and 2014; 35 more suits were filed this year than in 2005 (the next highest period since 2001).
Under FOIA, federal agencies are required to give any person access to records upon written request, unless the documents meet one of nine exemptions, ranging from national security concerns to invasion of privacy.
While a diverse group of people and organizations filed suits in 2014, according to the FOIA Project, a number of cases did indeed involve news outlets. The New York Times was the only "legacy" publication to file any suits against the federal government, and four of its five cases list Washington correspondent Charlie Savage as a co-plaintiff. Among individuals to launch legal action, Vice News' Jason Leopold filed eight suits in 2014; Shane Bauer, a senior reporter at Mother Jones who was detained in Iran, filed two.
MediaDC, the company that owns the Washington Examiner, and Propublica, an "independent, non-profit newsroom that produces investigative journalism in the public interest," also reportedly filed FOIA suits in 2014.

H/T Politico