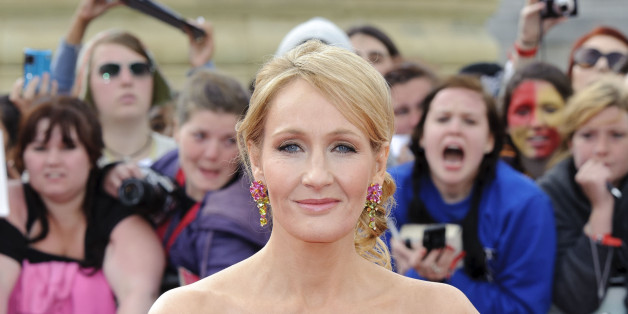 Pottermore's 12 days of Christmas are winding down, but J.K. Rowling had another new treat on the site Tuesday: new writing about the Order of Merlin, a sign of distinction awarded by the Wizengamot. To unlock the new writing, fans must solve a new puzzle.
Here's today's clue: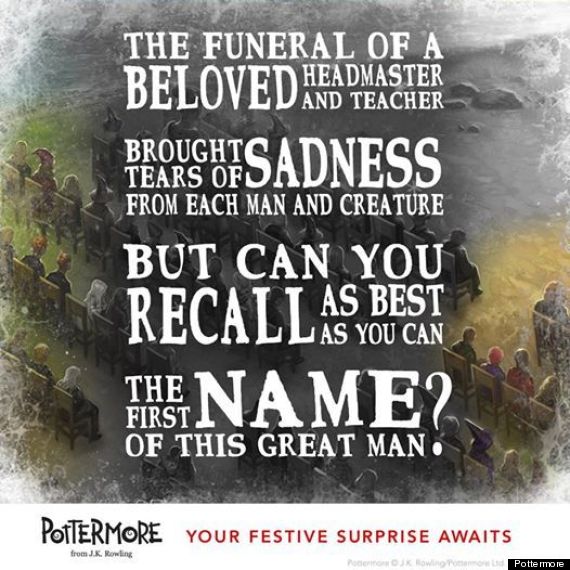 Readers who correctly answer the riddle will unlock a new "Moment" from the books -- Dumbledore's funeral -- and can find new writing on the Order of Merlin there.
The Order of Merlin appears throughout the books as an honor awarded to distinguished members of the wizarding community. Rowling's background writing reveals the details of the award itself and its history; the Order of Merlin has been awarded since the 15th century. The First Class Order is awarded for acts of supreme bravery, while the Third Class Order recognizes contributions to wizarding "knowledge or entertainment."
Rowling doesn't treat these wizarding honors with undue gravity, noting that the process is subject to nepotism and corruption (much like real-world political honors). "There was a good deal of muttering in the wizarding community," Rowling writes, "when Cornelius Fudge, Minister for Magic, awarded himself an O.M. (First Class) for a career that many considered less than distinguished."
If you've missed the previous pieces of new writing revealed as part of Pottermore's 12 days of Christmas, check out more writing about Draco Malfoy, the Inferi, cauldrons and vampires.