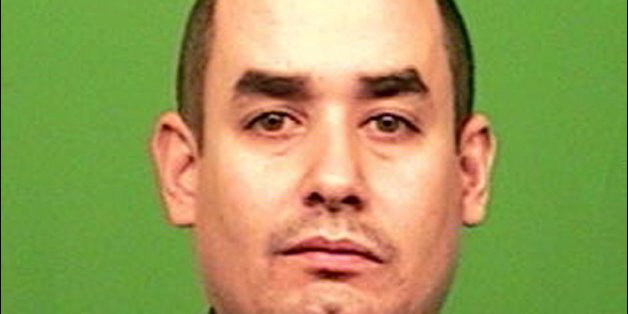 Members of the public will have the opportunity this week to honor and mourn one of the two New York Police Department officers fatally shot in their patrol car by a gunman harboring anti-cop beliefs.
A viewing for Officer Rafael Ramos is scheduled for Friday, Dec. 26 at Christ Tabernacle Church in the Glendale section of Queens, N.Y. The viewing will be held from 2-9 p.m.
Ramos' funeral will take place on the following day — Saturday, Dec. 27 — in the same church at 10 a.m. before an internment at Cypress Hills Cemetery.
Arrangements for Officer Wenjian Liu will not be finalized until relatives from China can arrive in New York, according to a spokesperson for the NYC Patrolmen's Benevolent Association.
Ramos and Liu were killed inside their patrol car in Brooklyn on Dec. 20 by Ismaaiyl Brinsley.
Authorities say the 28-year-old Brinsley shot his ex-girlfriend in Maryland and then drove to New York to kill cops to avenge the deaths of Eric Garner and Michael Brown, unarmed black men killed by police officers. Brinsley later committed suicide.
There was an outpouring of support in New York City for the slain officers at memorial services on Monday. Mayor Bill de Blasio and Police Commissioner William Bratton met with family members of Ramos and Liu on Monday too.
But the killings have also unleashed bitter comments with Pat Lynch, president of the NYC PBA, saying that there's "blood on the hands" of de Blasio. Lynch and Bratton also blamed recent protests for whipping up anti-cop sentiment. Rank-and-file cops also stood with their backs toward de Blasio as he addressed them at the hospital where Ramos and Liu were pronounced dead.
Christ Tabernacle Church is located at 64-34 Myrtle Avenue, Glendale, NY 11385. For additional information, call 718) 386-8882.