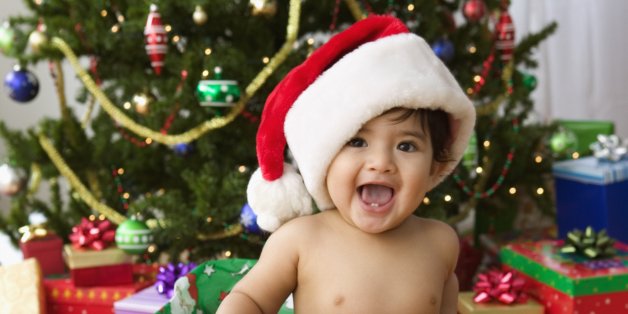 In time for the holiday season, Whitepages has released lists of the "most festive" first and last names in the U.S. These "12 Names of Christmas" include holiday-themed names like Carol, Holly, Noel, Merry, and even Claus.
According to Whitepages' directory data, the most popular "festive" first and last names are Carol and Bell, respectively. Over 400 people have the first name Christmas, as well as over 7500 with it as their last name. As noted on the Whitepages Blog, the contact information provider also found that there is at least one person named Kris Kringle in the U.S. but no real Ebenezer Scrooges.
The holiday name lists break down how many people have each name in the U.S., as well as the states where the highest number of people with each name live.
The 12 First Names of Christmas
1. Carol –- 1,148,024; 65,229 in PA
2. Virginia –- 577,805; 41,313 in CA
3. Holly –- 298,910; 21,041 in CA
4. Jesus –- 284,001; 89,465 in CA
5. Joy –- 214,192; 16,195 in TX
6. Noel -– 71,816; 10,536 in CA
7. Rudolph -– 47,598; 2,719 in PA
8. Merry –- 14,226; 560 in MI
9. Bell –- 5,047; 296 in NY
10. Claus -– 1,614; 70 in WA
11. Christmas -– 439; 32 in NY
12. Yule -– 121; 22 in CA
The 12 Last Names of Christmas
1. Bell –- 385,651; 33,761 in TX
2. Noel –- 41,100; 4,896 in FL
3. Rudolph –- 27,025; 2,176 in CA
4. Joy –- 18,871; 1,470 in CA
5. Holly –- 12,438; 1,151 in CA
6. Christmas -– 7,525; 806 in FL
7. Merry -– 5,050; 385 in CA
8. Claus -– 4,979; 413 in CA
9. Carol -– 3,985; 546 in CA
10. Jesus -– 3,342; 990 in CA
11. Virginia -– 1,598; 327 in CA
12. Yule -– 1,506; 190 in CA
Like Us On Facebook |

Follow Us On Twitter |

Contact HuffPost Parents
BEFORE YOU GO
PHOTO GALLERY
Princess Names