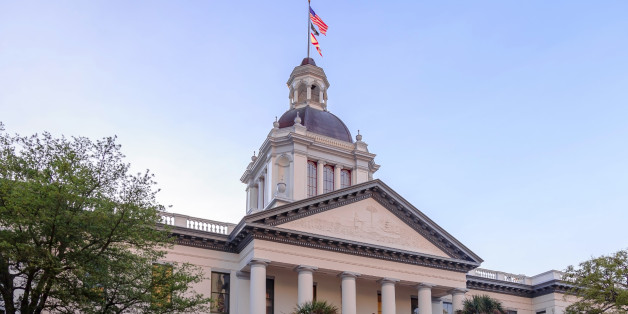 A woman is in custody for damaging a holiday display placed at the Florida statehouse by a satanist group, according to the Tallahassee Democrat and WCTV.
The display -- a religious diorama that featured an angel falling from heaven into hell -- was placed in the Florida capitol by the Satanic Temple. Both the Florida Department of Law Enforcement and a spokesman for the Satanic Temple confirmed to WCTV that the display had been damaged.
According to Reuters, the display was quickly restored.
Earlier this month, Satanic Temple spokesperson Lucien Greaves told The Huffington Post a similar diorama from the group was rejected by the Florida Department of Management Services for display in the state capitol for being "grossly offensive." He said this year's display was a win for those who seek to include all views during the holidays.
"We think that our holiday display sends an affirmative message of inclusiveness and plurality," Greaves said.
In addition to the Florida statehouse, the Satanic Temple also has a holiday display placed in the Michigan statehouse.
BEFORE YOU GO
PHOTO GALLERY
Holiday Pajamas