When Bill Gates is your Secret Santa, you'll pretty much get everything on your wish list and more, besides that iPad, of course.
The Microsoft co-founder joined Reddit's online holiday gift exchange again this year and Cali DeVries was floored when she learned her bevy of unconventional gifts came from the famed billionaire.
"I cannot thank him enough for his thoughtfulness and generosity," DeVries wrote in an email to HuffPost. "It has truly made my year!"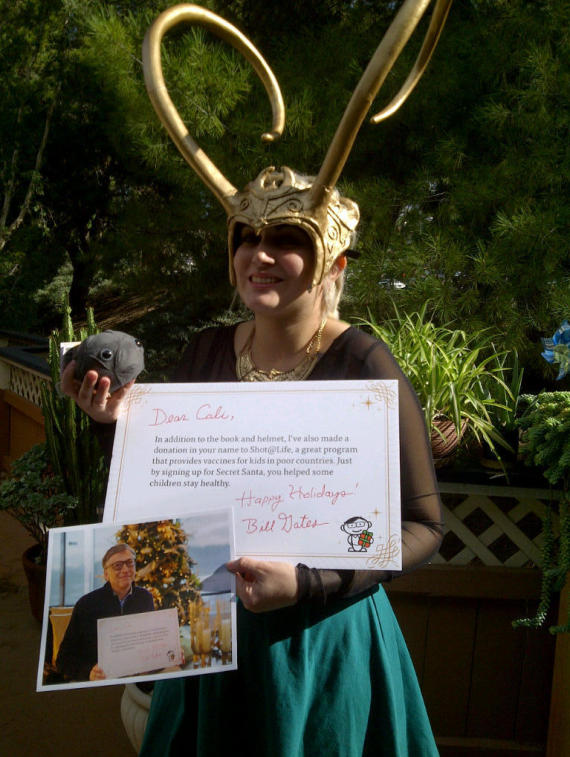 Launched in 2009, redditgifts matches participants through a "giant daisy chain," so that complete strangers can brighten up each other's holidays.
Gates fulfilled his end of the deal by getting DeVries a gold Loki Helmet, something the faithful "Thor" fan had been "dying to own" since the movie came out, she wrote on Reddit.
But a festive package from this impassioned activist wouldn't be complete without some social good accessories.
Gates sent a coffee table book of images from Africa and a giant microbes polio virus stuffed animal. The global health advocate also made a donation in DeVries' name to Shot@Life, an organization that gives out vaccines to kids in need.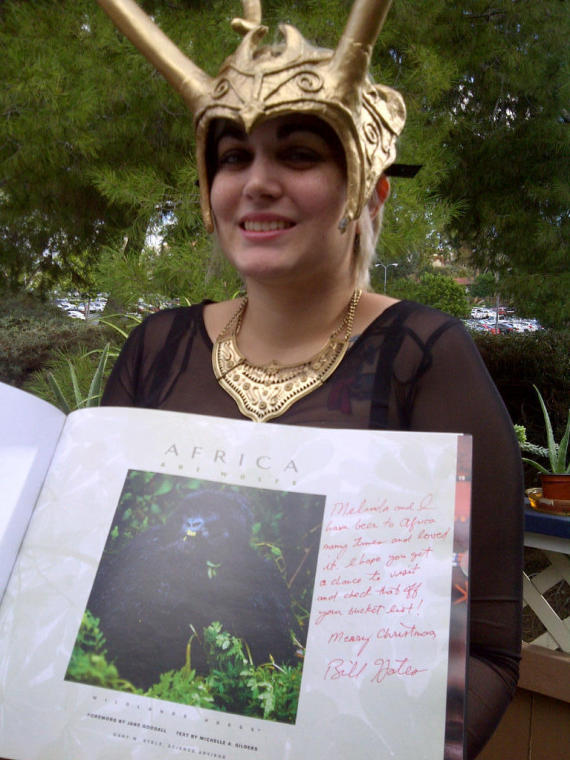 "i can't even begin to describe how incredible it makes me feel knowing that he made this donation in my name!" she wrote on Reddit. "I always donate what i can for charities, which is never much cause money is always extremely tight, it really makes me glow!"
Last year, 85,000 people across more than 120 countries partook in Reddit's gift program, and broke the Guinness World Record for the largest Secret Santa gift exchange. It was a record Reddit broke in 2011 and 2012, too.