Before he murdered two New York City Police officers, Ismaaiyl Brinsley was in an uproar with his ex-girlfriend -- contemplating taking his own life before he turned the gun on her.
Shaneka Thompson, 29, was the first victim in a day that unfolded in tragedy. Thompson, an Air Force Reservist who works at the Maryland Department of Welfare, apparently talked Brinsley out of suicide, only for him to shoot her in the abdomen, according to The New York Daily News.
"The young lady he shot, a very courageous young woman," Chief of Detectives Robert Boyce told the publication. "He put the gun to his own head when he broke into her apartment, and then she talked him out of that, and he later shot her before he left."
Brinsley would eventually make good on his threat of suicide, shooting himself in the head after executing officers Wenjian Liu and Rafael Ramos.
Friends, family, and neighbors told ABC11 that they hope Thompson makes a full recovery after the attack early Saturday morning in a Baltimore apartment complex.
"I'm shocked," Thompson's neighbor, Winfred Williams, told the station. "She always would walk [around the neighborhood]. She'd tell me to come out there and sometimes walk the neighborhood with her because she stays fit."
After being shot, Thompson struggled to a neighbor's apartment, who called police.
"I told her to hang in there. I was afraid to ask her too many questions because she was hysterical," neighbor Yevette Seay told the AP.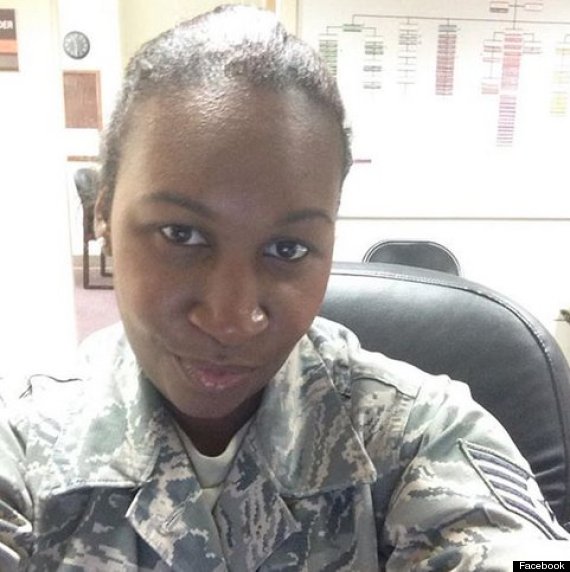 More from the AP:
"I could hear something going on and it wasn't pleasant. Then I heard some screaming, then she went out onto her balcony and screamed for help," Seay said.

According to Seay, Thompson said: "'He shot me, I don't want to die, I don't want to die.'"

Seay said Thompson wanted her to open up her door, but she didn't know what was going on, so she kept it closed and called 911. She said there was blood all over the carpet in the hallway.
Thompson's grandfather, James Delly, told the New York Post that Thompson, initially listed in critical condition, seems to be recovering.
"She's not in any danger anymore," Delly said. "Hopefully, she will make a full recovery."
Like Us On Facebook |

Follow Us On Twitter |

Contact The Author