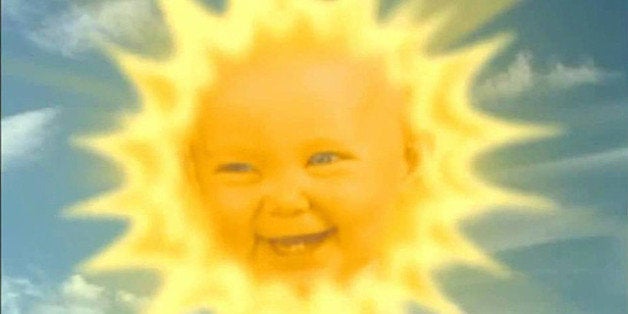 Smith, a first-year dance education student at Canterbury Christ Church University, was encouraged by her friends to open up on her role, and she did so in a Facebook post, according to the Daily Mail:
So I've recently celebrated my 19th birthday and after a lot of thought, I've decided it's time to tell everyone. I used to hide it but after a lot of encouragement from my friends at university, I've gained the confidence to come out with it. I am the sun from "Teletubbies." There has been quite a few people pretending to be 'the sun' but only I could tell you the real story.
Smith's mother said she originally auditioned Jess for the part because "it was just something a bit different to do," according to the Mirror. After her daughter did her part, they were paid £250 for filming and given a box of toys to take home.
Since then, "Teletubbies" has become a worldwide phenomenon. The series was so big that even 13 years after its cancellation, news of Smith coming forward immediately started trending in the top spot on Facebook.
As Smith said in her Facebook post, it was thought for a while that many different people were the real sun baby. Some, like Jessica Smith from "Laguna Beach," were actually convincing, while others ... not so much:

Image: Imgur

Now it appears for this mystery the sun can set in the sky; and the teletubbies can say goodbye.
The Huffington Post has reached out to Smith for additional comment, and this post will be updated if and when one is received.

BEFORE YOU GO
PHOTO GALLERY
Child Stars: Then And Now