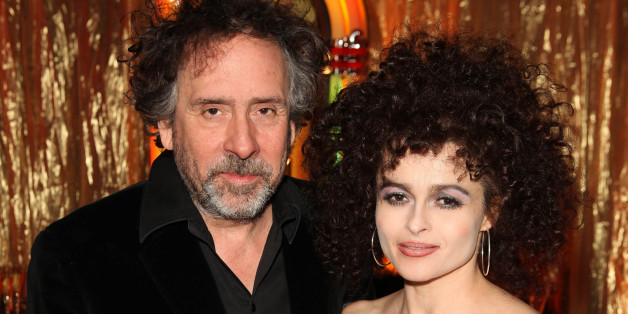 An eccentric pairing that was just not meant to be.
People magazine reports that director Tim Burton and actress Helena Bonham Carter have split after 13 years together.
Carter's rep confirmed, telling the magazine that the couple "separated amicably earlier this year and have continued to be friends and co-parent their children."
Rumors of relationship troubles go back to around 2010, when there were rumblings that the two were sleeping in separate beds. In fact, the two were living in separate but adjoining houses.
"We just have two houses knocked together because mine was too small. We see as much of each other as any couple, but our relationship is enhanced by knowing we have our personal space to retreat to. It's not enforced intimacy. It's chosen, which is quite flattering, if you can afford it," Carter told the U.K.'s Radio Times.
After photos purportedly of Burton kissing another woman were published, in 2013, Carter slammed reports that he had been unfaithful. "This is an absolute nonsense story, the pictures were taken whilst they were out and the large group includes family, friends and work colleagues," her representative told Us Weekly.
The kooky couple first met on the set of 2001's "Planet of the Apes," and have since worked together on several of Burton's projects. When they first began dating Carter's rep confirmed the relationship to the New York Daily News, telling the paper:
"She has been seeing him for the last two and a half weeks. It is a baby relationship. They're taking baby steps. It didn't start during 'Planet of the Apes." The rep noted that Burton and Carter wouldn't have had much of an opportunity to fool around on set, since she was costumed in latex "from head to toe."
Burton and Carter became parents with the birth of a son, Billy, in 2003, and welcomed a daughter, Nell, in 2007.
BEFORE YOU GO
PHOTO GALLERY
Celebrity Splits