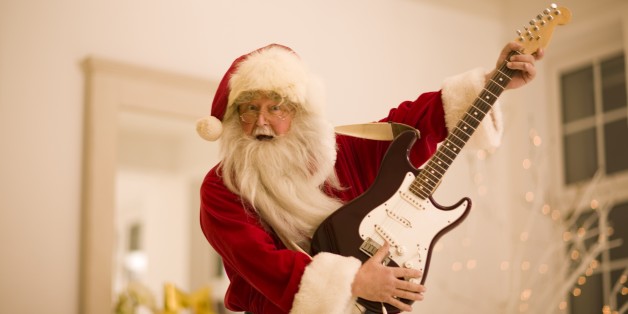 The countdown is on... we're merely hours away from Christmas, presents and gorging on our favorite holiday foods. While there's no doubt the holidays are really the most wonderful time of year -- there's one reason we are happy when it's all over: No more Christmas music. That's right. Ever since Black Friday, we've been inundated by festive tunes and jingles.
Though the thought of hearing "Santa Baby" one more time makes you nauseous, you have to admit, you wouldn't really be feeling the holiday spirit without all the music. We asked our Facebook fans which Christmas songs they're tired of hearing. Here are the most annoying Christmas songs that still make at least some of us tap our feet.
1. Last Christmas by Wham!
"I have heard it about 5 times every freakin' day!!!" said reader Ellen Gilly Johnson.
2. Grandma Got Run Over By A Reindeer by Elmo & Patsy
"It's horrible," said Susan Lander.
3. Feliz Navidad by Jose Feliciano
"I hear it EVERYWHERE and can't get it out of my head," said Mardi Johnson Moore.
4. Dominick the Donkey by Lou Monte
"I HATE that stupid song. He Haw He Haw," said Mary Nell Burgeson Stapleton.
5. The Twelve Days of Christmas
"It's cheerful--but it goes on and on. Help," said Jane Thompson.
6. Santa Baby by Eartha Kitt
"Whiny," reader Paula Seals calls it.
BEFORE YOU GO
PHOTO GALLERY
Rock 'N' Roll Novelty Songs