The celebrities are on the loose! Formerly the most elusive members of humanity, content to only go to places you could never ever afford, the celebrity class has recently migrated to a strange new habitat: your bachelor parties, weddings and dinner parties.
(Is it because their ecosystem is threatened? Or because their favorite five-star restaurant closed for renovations?)
Whatever the reason, they're here, among us. We partnered with Juicy Fruit to catalogue the best spontaneous moments when the stars crashed down to Earth -- and crashed our parties.
Gerald Butler And A Bunch Of Typical Bachelorettes.
Like, for instance, the time that Scotsman Gerard Butler showed up on a boat rented out by a bachelorette party and proceeded to celebrate with them. (Much squealing was reported in the Sydney Harbor that day.)
Bill Murray And An Ordinary Family.
Or when serial-crasher Bill Murray dropped in -- technically invited this time -- to a rural Jedburg, South Carolina birthday dinner party, where he was given a seat at the head of the table.
Karaoke also happened:
Destiny's Child And Two Garden Variety Karaoke-ers.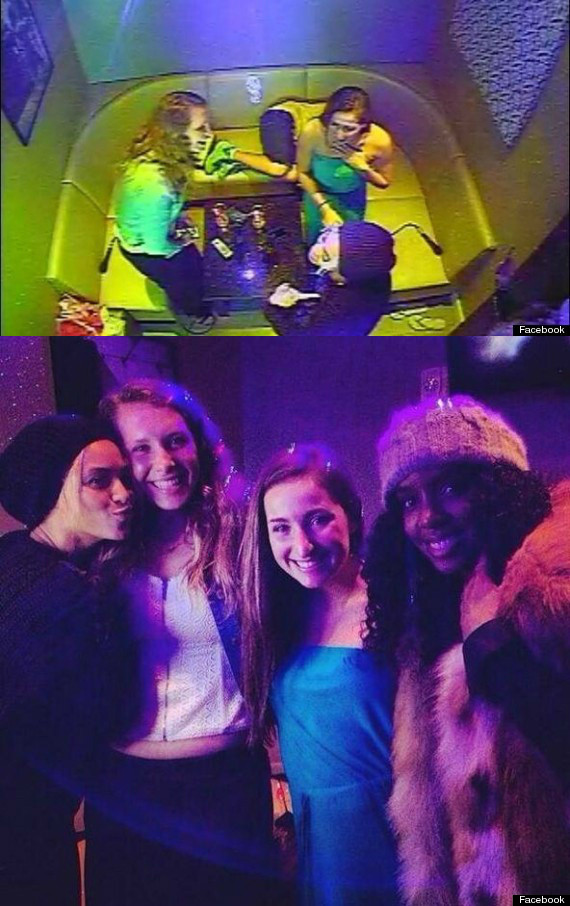 Speaking of karaoke: there was also that time in a Miami karaoke parlor when two regular revelers were joined by Beyonce and Kelly Rowland, who they didn't even recognize at first.
We are unsure whether the pair has now officially joined Destiny's Child.
B. Murray And A Gaggle Of Common Bachelors.


And who could forget when noted crashmaster B. Murray made a sudden speech at a South Carolina bachelor party on the importance of taking your prospective bride on a trip around the world? He then hoisted the bachelor up on his shoulder.
Serena Williams And Happy (Albeit Non-Famous) Newlyweds.
Presumably this impromptu shot of Serena Williams and a newly married, and somewhat surprised, couple took place on a beach. Otherwise we are at a loss to explain the leopard bathing suit. (The wedding actually took place in Miami.)
William James Murray And An Attractive Couple Who Are Nevertheless Not In Cinema.
Herein William James Murray, star of such movies as "Rushmore," poses with Ashley Donald and Erik Rogers in the couple's engagement photos. The actor reportedly caught the couples' attention by lifting up his shirt and exposing his belly.
Basketball Star Boris Diaw And A Lady Who Probably Needs A Ladder To Dunk.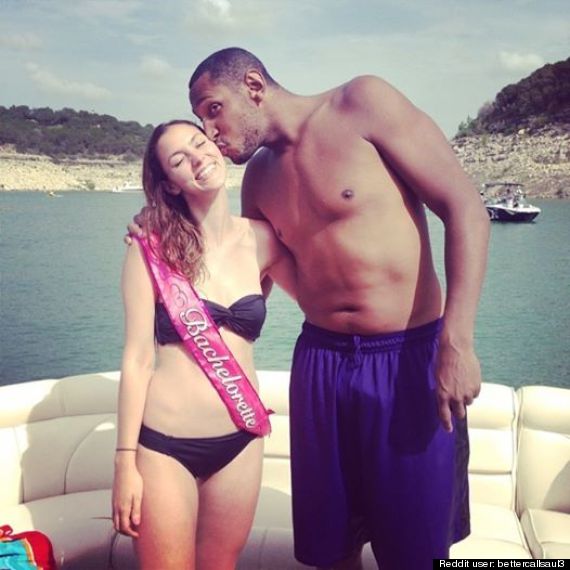 These celebrities cannot stop with the boats. In June of 2014, NBA player Boris Diaw reportedly swam over to a bachelorette's vessel to plant this kiss on her. (To which we say: Di-awww.)
Justin Bieber And A Married Couple Eerily Similar To People You'd Know In Real Life.


Two uninvited teenagers with floppy hair and elfin builds are usually escorted away from wedding parties, but not so when the teenagers in question are JUSTIN BIEBER and SELENA GOMEZ. In 2011 the pair wandered into a Malibu wedding party when they heard Bieber's "One Less Lonely Girl" playing, then stayed for pictures.
The Brother Of Brian Doyle-Murray And Your Run-Of-The-Mill Kickball Team.
Imagine this: you're enjoying a game of kickball on New York's Roosevelt Island, when out of nowhere the brother of Brian Doyle-Murray jumps in and joins your game. For one very lucky group of kickball players, this actually happened.
The World's Fastest Man And A Couple That Clocks Around A 10-Minute Mile Or So.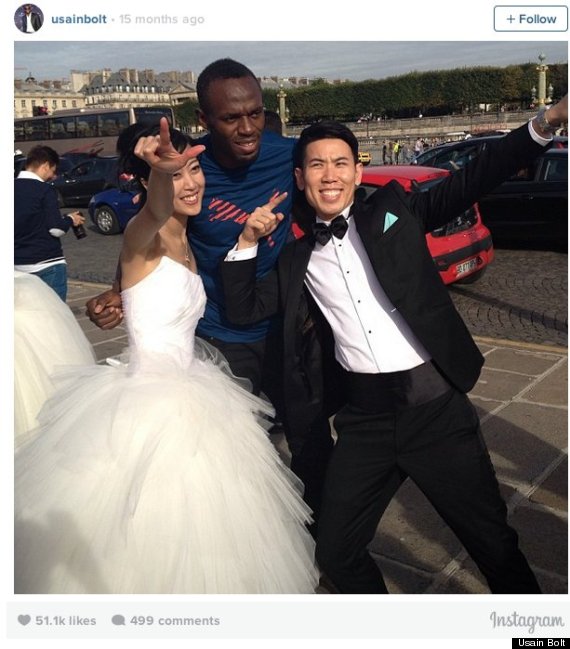 Even the world's fastest celebrities -- in this case Olympic gold medalist Usain Bolt -- slow down to crash a party. In this case, Usain added a little Jamaican seasoning to a Japanese wedding in Paris.
Bill Murray And Just Plain Folks.


We can no longer keep up this ruse. It was Bill Murray all along -- the star of "Groundhog Dog" -- wandering the globe and crashing parties. Here he is in 2010 bartending at the Shangri-La during the SXSW festival.
If you see Bill Murray or any celebrity wandering into your parties, do not be alarmed. They are people too, and may take pictures with you if you ask them nicely. If you've been crashed, let us know in the comments.