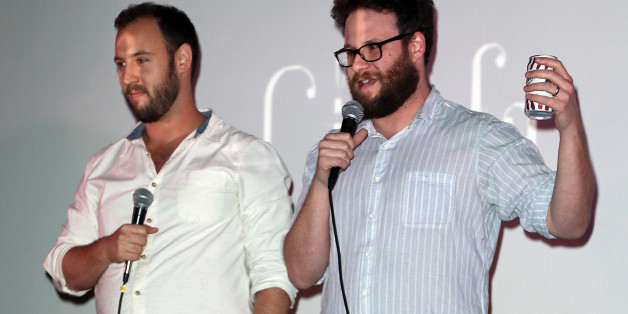 Eager moviegoers got an early Christmas present if they happened to stop by Los Angeles' Silent Movie Theatre on Thursday morning. Run by nonprofit Cinefamily, the theatre hosted a 12:30 a.m. showing of "The Interview," and co-directors Seth Rogen and Evan Goldberg dropped by to introduce the film.
.@Sethrogen and @evandgoldberg introducing THE INTERVIEW! pic.twitter.com/0WIWUL0AvE

— The Cinefamily (@cinefamily) December 25, 2014
"You are the best, we thought this might not happen at all," Rogen told the crowd, according to NBC News. "If it wasn't for theaters like this and people like you, this wouldn't be fucking happening."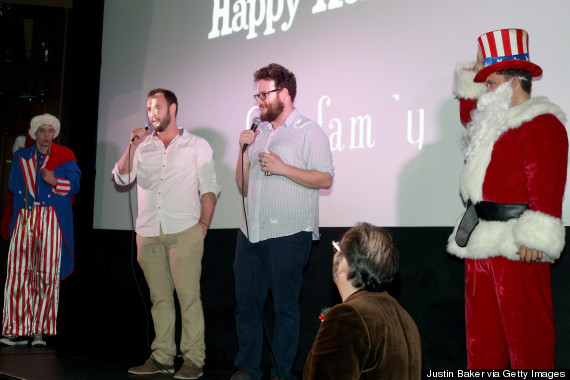 If you haven't been following all the controversy surrounding the release of "The Interview," here's a brief rundown of why the film almost didn't make it to theaters: Earlier this month, hackers made terror threats against places that planned to show the film, and major movie theater chains decided not to show it. Sony yanked the comedy from the release schedule, but then flipped on its decision and made plans to release the film via VOD streaming services and in independent movie theaters, like the Silent Movie Theatre.
To see footage of Rogen and Goldberg's surprise visit, head over to NBC.
BEFORE YOU GO
PHOTO GALLERY
"The Interview" Premiere