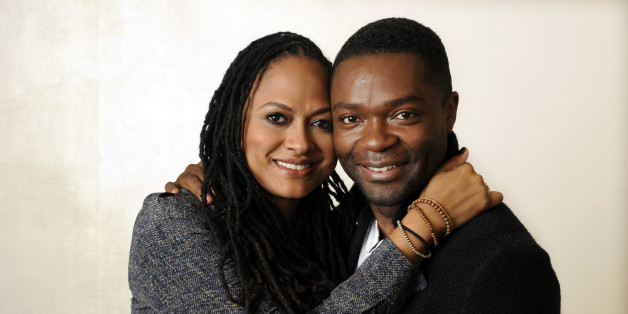 Following weeks of advanced hype and some of the year's best reviews, "Selma" debuted in New York, Los Angeles, Washington D.C. and Atlanta on Christmas Day. (A nationwide bow follows on Jan. 9.) To celebrate the release, director Ava DuVernay and star David Oyelowo (who plays Martin Luther King in the film), went to five theaters in the Los Angeles area to see the response from audiences. DuVernay was pleased:
Five theaters in five hours with David on SELMA's Christmas opening day! What an honor. We snuck in to watch folks from Hollywood to Century City to Baldwin Hills looking up at the images, the light from the screen falling beautifully on their faces. All kinds of faces. Older and younger. Black, white, brown and everything in between. All classes and cultures. All sitting together in the dark, watching the film we made with our friends. I can [sic] even describe. Thanks to all who bore witness on Christmas! And advance gratitude to everyone checking it out this long holiday weekend and when we open everywhere on January 9. Incredible! xo!
"Selma" is HuffPost Entertainment's best movie of 2014. More on why can be found here. Our interview with David Oyelowo is worth checking out too.
BEFORE YOU GO
PHOTO GALLERY
"Selma" Premiere