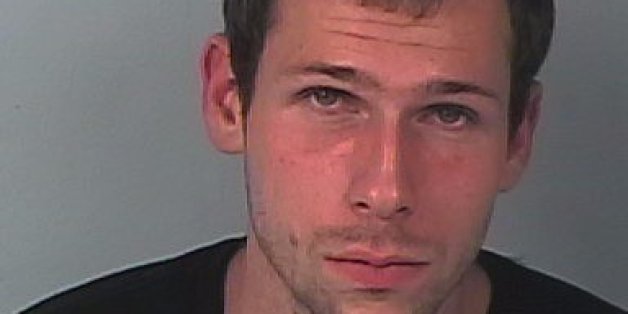 Deputies arrested a driver and charged him with impersonating an officer after he allegedly tried pulling over a motorist that almost collided with his car on Christmas night.
Hernando County sheriff's deputies got a call from someone saying that a reckless driver in an SUV nearly hit him in Spring Hill, Florida. After the near crash, the caller said the SUV driver chased him with flashing lights at a high speed and was trying to get him to pull over, according to WTSP.
Deputies eventually caught up with James Buck and they discovered several items of law-enforcement paraphernalia.
Affixed to the 23-year-old's SUV was a sticker saying "Department of Defense registered vehicle," a police interceptor emblem often seen on official patrol cars and accessories like L.E.D. lights and a siren or public address speaker.
A shield-style badge was hanging from his rearview mirror and another was in Buck's wallet, deputies said.
Buck allegedly told deputies that he added the police lights and other faux law-enforcement gear to his truck so "no one would mess with him," according to WESH.
It's possible that Buck has criminally bad taste in movies too.
Deputies said they found a "Let's Be Cops" DVD inside his truck. The 2014 buddy-cop flick stars Damon Wayans, Jr. and Jake Johnon as two wannabe Los Angeles policemen. It was poorly received by critics.
Buck was charged with one count of fraud of impersonating a law enforcement officer and remained in jail on Friday afternoon, according to Hernando County sheriff's office records.
Like Us On Facebook |

Follow Us On Twitter |

Contact The Author