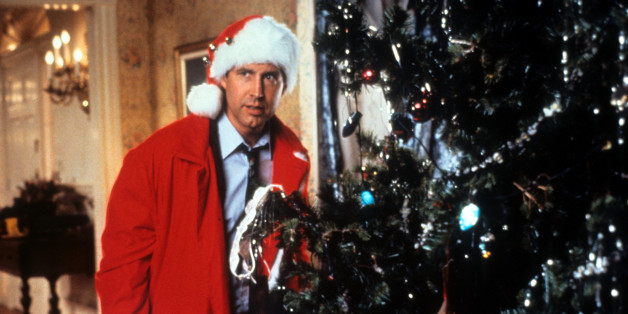 "National Lampoon" fans traveling for the holidays got quite the surprise this Christmas.
New Jersey's Garden State Parkway got hit by a prank on Thursday when someone changed the highway's exit for Clark and Westfield to read "Clark Griswold," the name of Chevy Chase's character in "National Lampoon's Christmas Vacation."
Hilarious! Pranksters change NJ road sign to honor "National Lampoon's Christmas Vacation." http://t.co/jOjMdkOPze pic.twitter.com/b6JRPIKJ5d

— Yahoo Travel (@YahooTravel) December 27, 2014
NJ.com reports State Police Sgt. Gregory Williams confirmed pictures of the sign were not Photoshopped. It actually happened.
The exit sign was later fixed by the Turnpike Authority, but not before travelers got a good laugh. The prank was such a hit that it even started trending on social media.
The joke isn't the first time we've seen movie-themed pranks. A 'Birds' prank once put unsuspecting beach goers in the middle of a Hitchcock movie and Improv Everywhere even had a real life Harry Potter visit New York Penn Station looking for Platform 9 3/4 (Good luck doing that in rush hour, bruh). In any case, it's apparent the pranksters gave some holiday travelers the hap-hap-happiest Christmas ever.

BEFORE YOU GO
PHOTO GALLERY
The Funniest Christmas Jokes