Humans express their faith in a multitude of ways. These photos capture the diversity within faith practices that happen in our world in the span of just one week.
New Delhi, India: December 24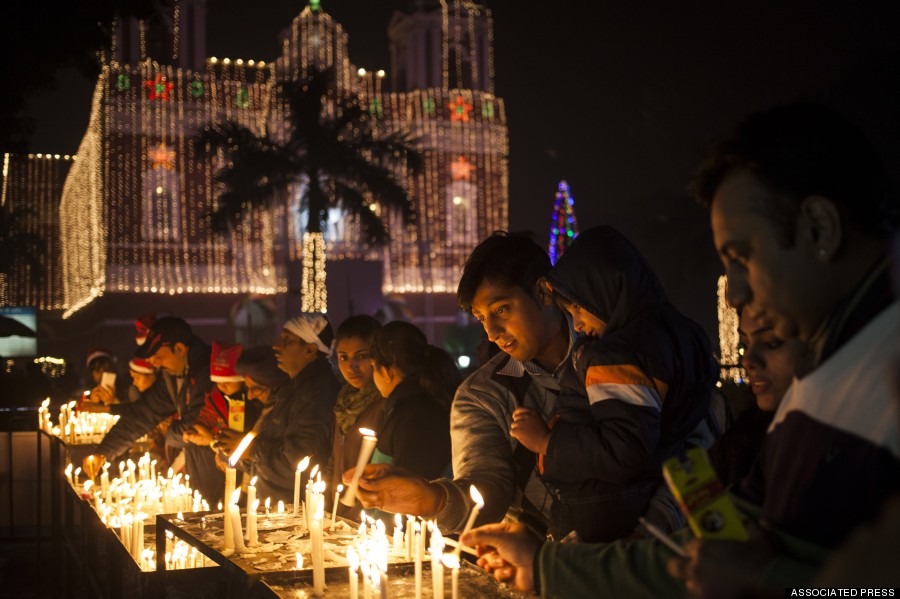 Indian Christians light candles at a Sacred Heart Cathedral on the eve of Christmas in New Delhi. Christmas is a national holiday in India, marked by millions of all religions and faiths.
Vatican City: December 25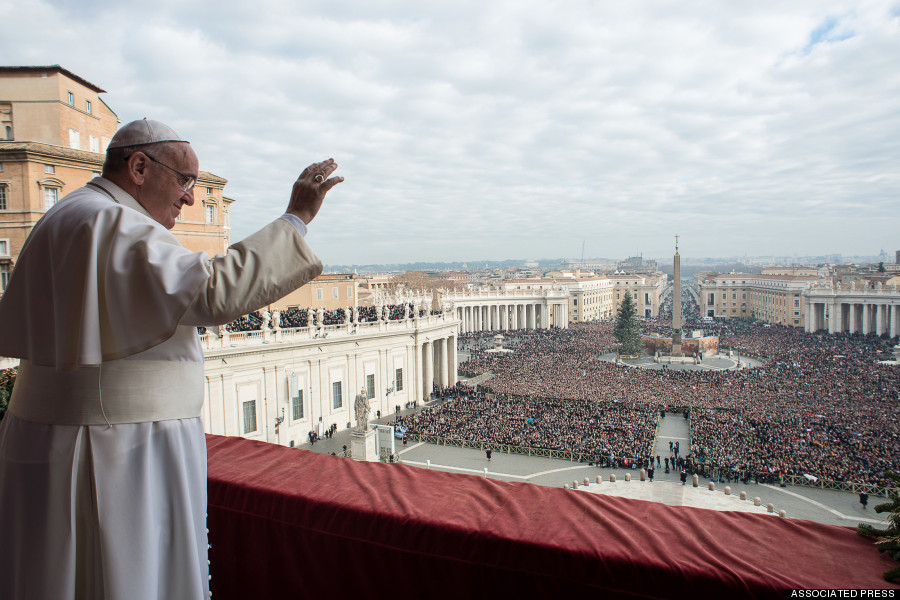 Pope Francis delivers his "Urbi et Orbi" (to the city and to the world) blessing from the central balcony of St. Peter's Basilica at the Vatican on Christmas day. Tens of thousands of Romans and tourists in St. Peter's Square listened as the pontiff delivered the Catholic church's traditional Christmas message. Pope Francis focused his concern Thursday on those weeping in the world this Christmas, singling out refugees, hostages and others suffering in the Middle East, Africa and Ukraine as he prayed for hope and peace.
Soweto, South Africa: December 25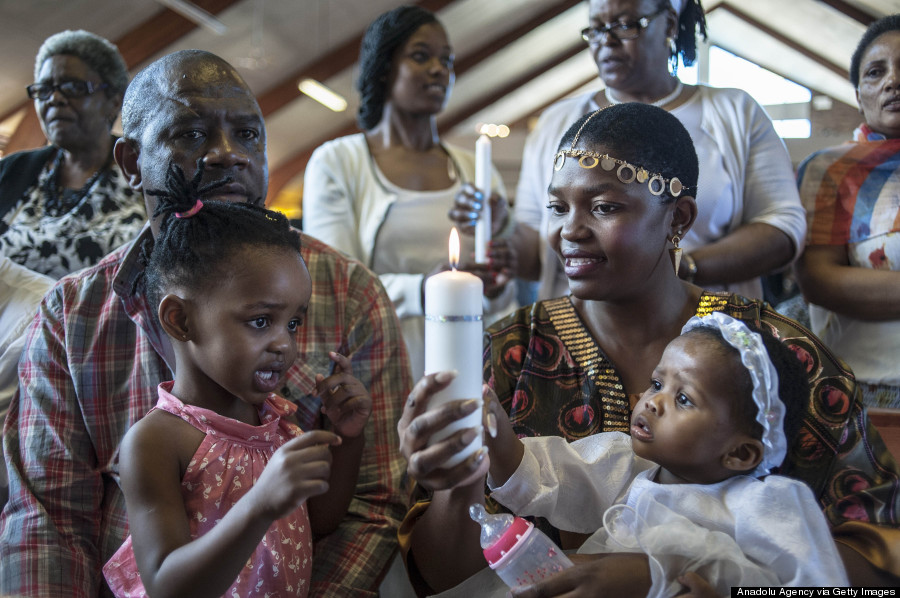 A family holds a candle during Christmas mass held to commemorate the birth of Jesus Christ at the Regina Mundi Church, the largest Roman Catholic Church in South Africa.
Punjab, Pakistan: December 25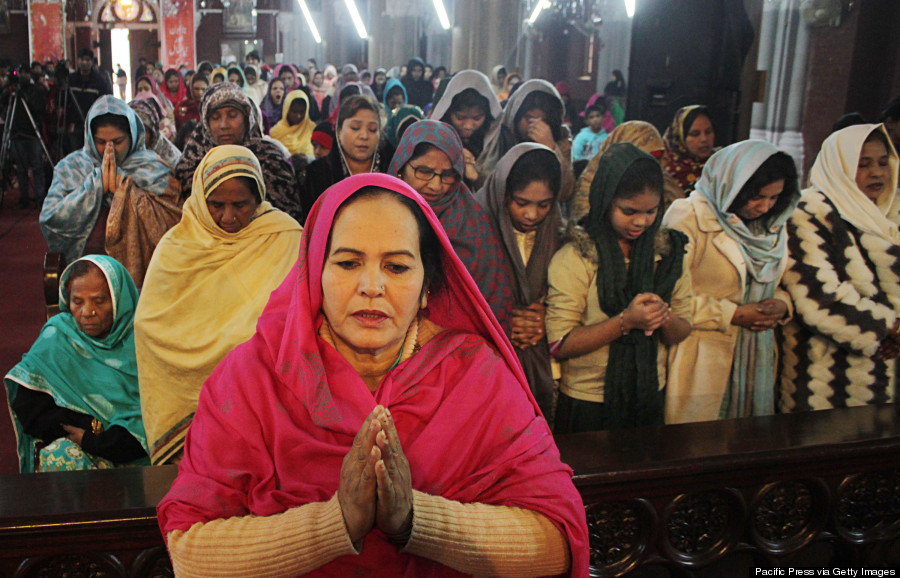 Pakistani Christians performing their religious rituals at Saint Anthony church and Diocese of Raiwind church of Pakistan during Christmas celebrations in Lahore, Pakistan on December 25th.
Tehran, Iran: December 25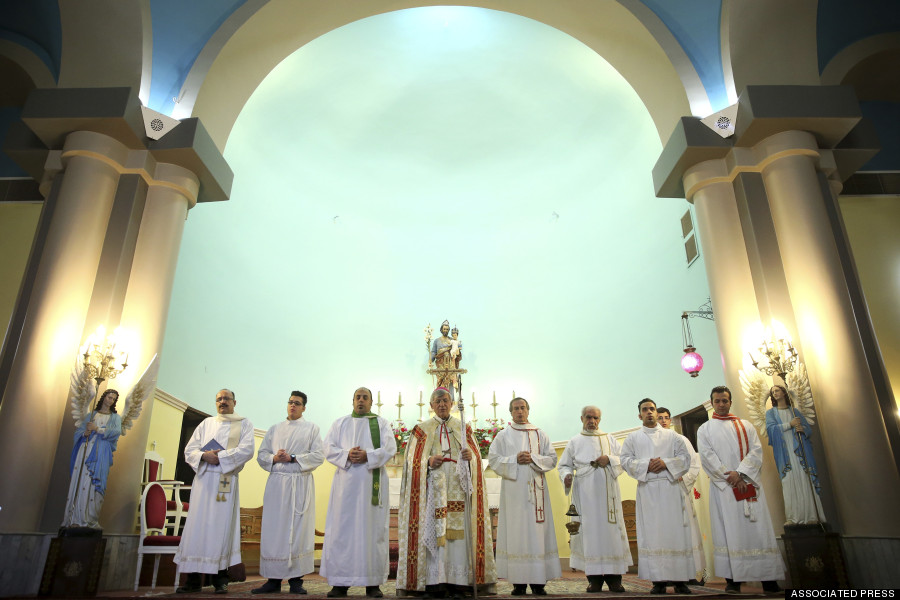 Assyrian Arch Bishop Ramzi Garmou, center, leads Mass that started on Christmas Eve at the Saint Joseph Chaldean-Assyrian Catholic church. Iran's minority group of Christians are celebrating Christmas and preparing for the new year. According to official figures, around 120,000 Christians live in Iran, mostly in central and northwestern parts of the country. Iranian Christians represent part of the parliament and freely practice their religion as allowed under the constitution. Other minorities, such as the Jews and Zoroastrians, are recognized in the same way by the law.
Amritsar, India: December 25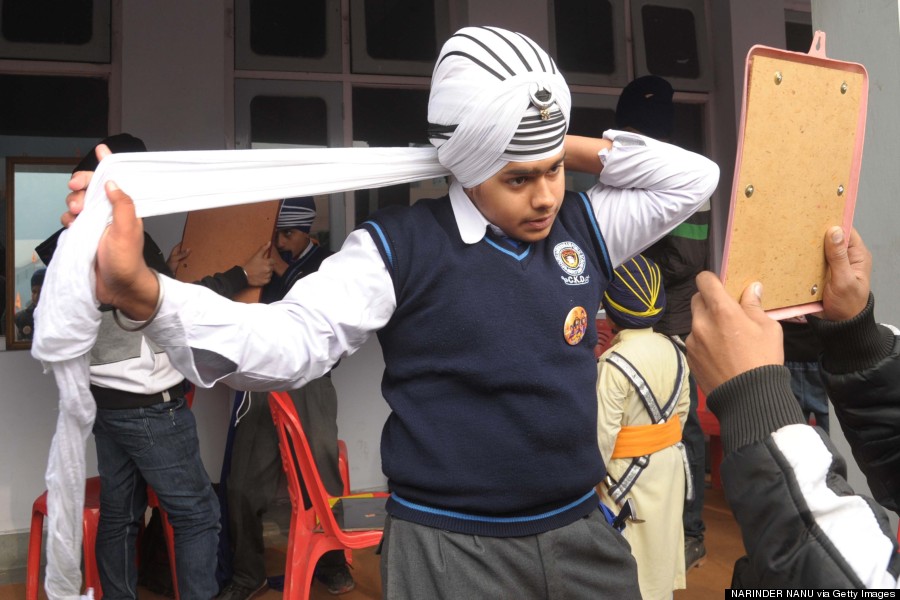 Young Indian Sikhs participate in a turban tying competition at a school in Amritsar. The competition was organized by the Sikh organization, Akal Purakh Ki Fauj to promote greater awareness of the turban. The Turban is closely associated with Sikhism and the dastaar, as the Sikh turban is commonly known, is an article of faith.
Paralliya, Sri Lanka: December 26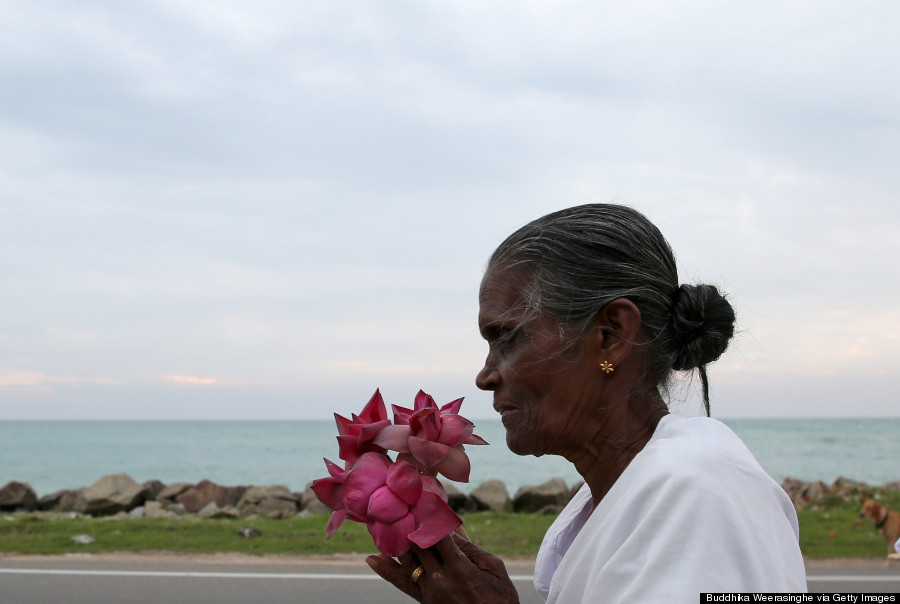 A Sri Lankan tsunami survivor woman attends a Buddhist religious ritual procession to pray for tsunami victims to commemorate the tenth anniversary of the Boxing Day tsunami on December 26, 2014. Sri Lanka was one of the worst hit countries of the 9.1 magnitude quake with around 35,000 deaths. Throughout the affected region of eleven countries, nearly 230,000 people were killed, making it one of the deadliest natural disasters in recorded history.
BEFORE YOU GO
PHOTO GALLERY
The World's 50 Most Unusual Churches