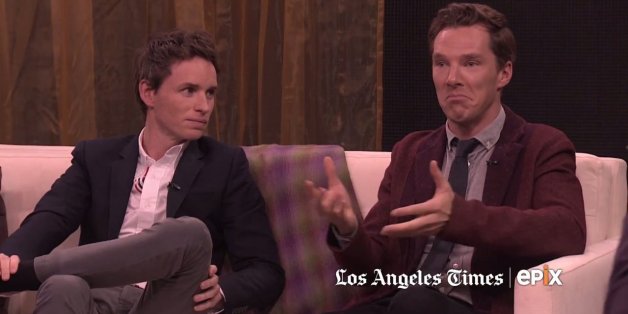 Imagine being a genius for a day. Benedict Cumberbatch and Eddie Redmayne did just that for many days to portray Alan Turing and Stephen Hawking, respectively, in "The Imitation Game" and "The Theory of Everything." The two Oscar contenders discuss the challenges of understanding their characters' vast minds in Epix's Best Actor Oscar roundtable.
"I did the due diligence of feeling like my retinas had to scan across most of the words that Stephen had written, but the comprehension was a whole different matter," Redmayne said of preparing to play Hawking. "I spoke to one of his old students who was teaching me about the intricacies of space-time, and I was like, 'No, no no, imagine I'm 7.'"
Watch below to hear the actors discuss portraying geniuses, with added commentary from "Birdman" star Michael Keaton. Steve Carell ("Foxcatcher') and Robert Downey Jr. ("The Judge") are also on hand for Epix's roundtable, which is part of the network's ongoing "Hollywood Sessions" series with the Los Angeles Times. It airs tonight at 8 p.m.
BEFORE YOU GO
PHOTO GALLERY
Celebrity News & Photos