Vegetarians who selflessly accompany their meat-eating friends to fast food restaurants will no longer have to subsist on French fries for a main meal -- so long as the spot is White Castle. On December 30, the burger joint will nationally debut veggie sliders on its menu.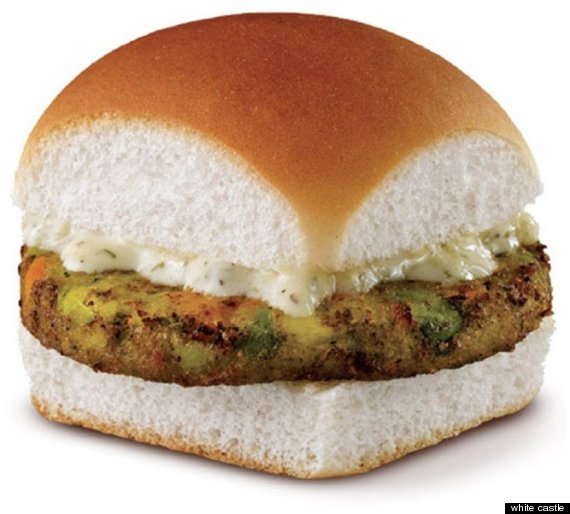 Each veggie slider is composed of a Dr. Praeger's veggie patty, a popular vegetarian burger available in the frozen foods section of many grocery stores, which, as Grub Street reports, White Castle says is "chock full of lots of vegetables like carrots, zucchini, peas, spinach, broccoli, and more." Patrons can dress their cruelty-free burger with honey mustard, ranch or sweet Thai sauce.
The chain first tested out the sliders this past July at a limited number of stores and, as it seems, the people liked 'em.
White Castle is hardly the first fast food establishment to introduce a veggie-friendly option to its customers. This year, Chipotle impressed omnivores with Sofritas, burritos stuffed with a mixture of chipotle-braised tofu and veggies. A Morning Star veggie burger has had a place on Burger King's menu for the last couple of years. The prevalence of veggie options popping up on fast food menus mirrorsthe rise of the vegetarian population.
h/t: Grub Street
Want to read more from HuffPost Taste? Follow us on Twitter, Facebook, Pinterest and Tumblr.
BEFORE YOU GO
PHOTO GALLERY
Veggie Burgers