For the past year, Akron Children's Hospital has been a second home for Ohio couple Sarah Lewis and William Cramer.
Their 4-year-old son Billy has collectively spent six of the last 12 months there receiving treatment for neuroblastoma, a type of cancer that starts in early nerve cells and is most common in infants and young children. So when the couple finally decided to tie the knot on Christmas morning, their choice of venue was simple -- the fifth floor of Akron Children's Hospital so that Billy and all of the people that have taken such good care of him could be there too.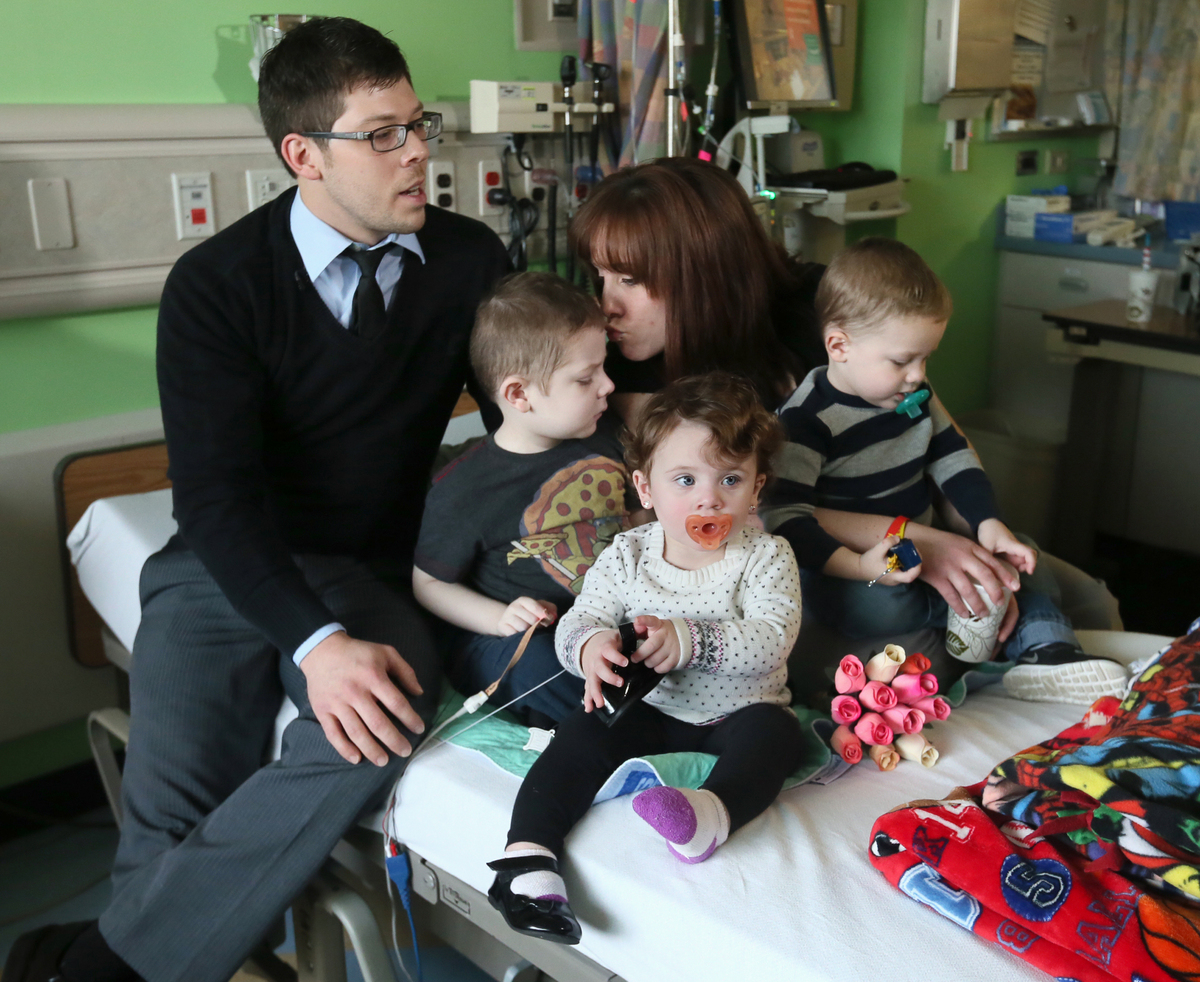 Credit: Akron Beacon Journal

Lewis and Cramer, who have two other children (pictured above), had made wedding plans in the past but it never worked out. This time, everything fell into place. And luckily, their families were already in town for the holidays.
"We have made plans for, you know, a big wedding… and something just seems to happen to throw the plans away for a little bit," Lewis told FOX8. "And we keep putting it off and saying when things slow down a little bit, then we will do it. Well, we have three very small children so it's probably not going to slow down any time soon so we figured let's do it."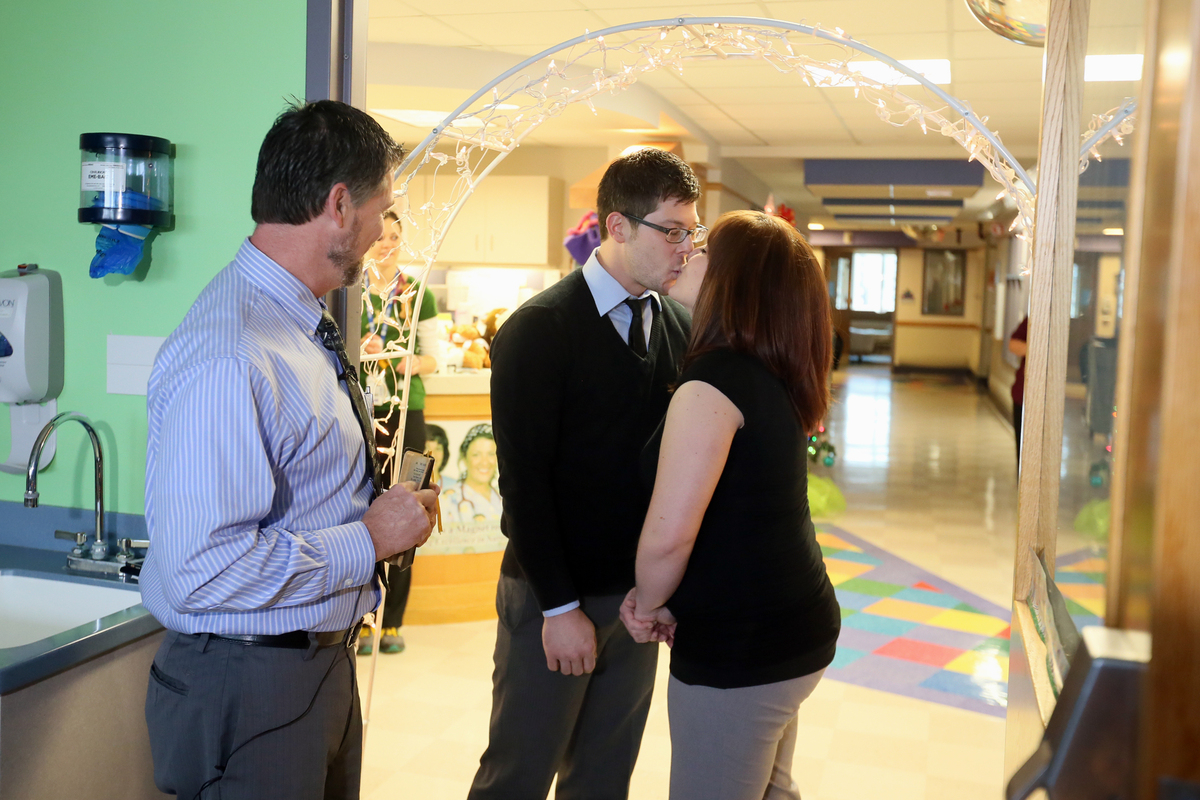 Credit: Akron Beacon Journal
Hospital staff helped organize the celebration, which included a ceremony arch and rose petals strewn across the floor.
The best news of all? Billy's treatment is working, according to his doctors.
"He's doing great. He's quite a trouper," oncologist Dr. John Fargo said. "He tolerates the therapy pretty well. He's quite the little kid."
For more on this story, head over to the Akron Beacon Journal.
Keep in touch! Check out HuffPost Weddings on Facebook, Twitter and Pinterest. Sign up for our newsletter here.
BEFORE YOU GO
PHOTO GALLERY
NICU Wedding Photos