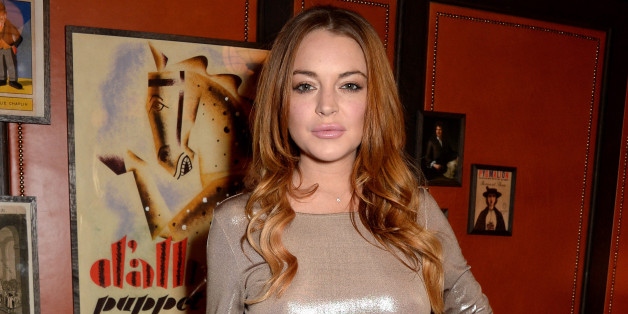 Poor LiLo.
Lindsay Lohan contracted Chikungunya, an incurable virus transmitted by infected mosquitos, while vacationing in French Polynesia. In a tweet posted on Saturday, the 28-year-old revealed she had caught the virus and warned her 8.6 million Twitter followers to use bug spray.
World Health Organization (WHO) describes Chikungunya as a viral disease that causes fever and severe joint pain. Because the virus has no cure, treatment is focused on relieving the symptoms, which could also include muscle pain, fatigue, nausea, headache and rash. According to WHO, severe complications are rare and most infected people will recover fully, though some may have lasting joint pain for several months or years.
Despite the setback, Lohan is maintaining a positive attitude. She posted an Instagram photo alongside pals on Monday with an optimistic caption:

The "Mean Girls" star touched down in Los Angeles on Dec. 30, but she has gorgeous photos to remember the good times from her two-week getaway. Check out some of her fabulous photos from the trip below:
Get well soon, Lindsay!
BEFORE YOU GO
PHOTO GALLERY
Lindsay Lohan