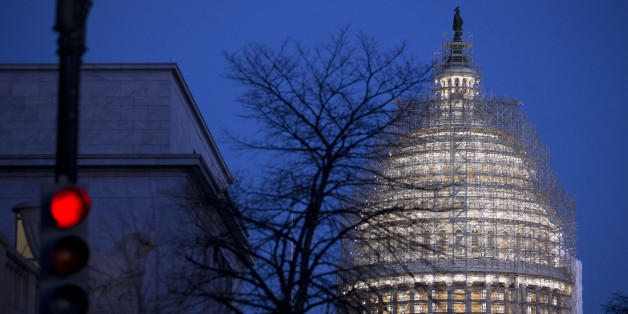 The 113th Congress officially ended on Friday.
A resolution ending the 113th Congress sine die, meaning there will be no further meetings, was passed in a pro forma session that lasted less than 10 minutes.
For technical House observers -- 2nd session of 113th Congress just adjourned, 1:07pmET, sine die, in pro forma pic.twitter.com/zHhMuhwJLL

— Howard Mortman (@HowardMortman) January 2, 2015
As of July 2013, the 113th Congress was on pace to be the least productive in modern history. But lawmakers (sort of) redeemed themselves, becoming only the second least productive Congress in modern history.
The AP reported in December:
Thanks to a late flurry of bill signings by President Barack Obama, the perpetually gridlocked Congress that just adjourned has had 286 bills enacted into law during its two years of work, according to congressional records.

That includes 51 that the White House says Obama signed on Thursday.

The 286 laws barely exceed the 283 enacted by the previous Congress, which began its two-year session in January 2011.

Both totals are the lowest in congressional records that date back to the 1940s.

They also pale compared to what Truman called the "do-nothing Congress" of 1947 and 1948, which had more than 900 measures enacted.
BEFORE YOU GO
PHOTO GALLERY
113th Congress Facts