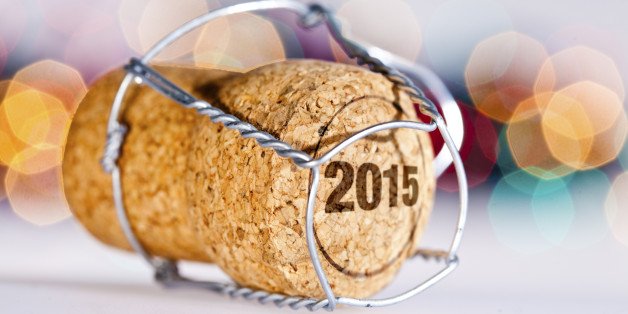 It's your vice. Your Achilles' heel. Your thing. But it's a thing you can't -- you won't -- give up, even if resolution season is here. Hey, we're not here to judge.
In fact, we have some ways to make you feel pretty good while you might be feeling a tiny bit bad. Here are ways to turn your vices into something that's productive and helps support important causes.
If You're Always Jonesing For A Cup Of Joe…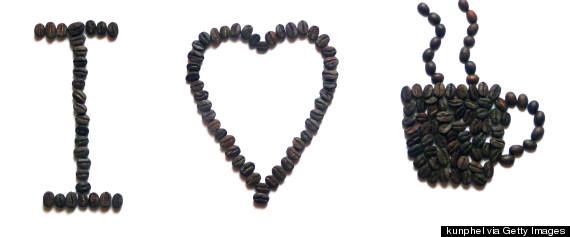 Sniff Out Some Beans That Support Needy Communities
You probably don't stand a chance against the snooze button without a cup of coffee.
So if you must indulge (and yeah, we know -- it's a must), try to be purposeful in your purchase and buy fair-trade. This ensures that farmers are protected from falling prices, and earn at least $1.40 a pound. Some good ones that are grinding up goodness? Laughing Man Coffee & Tea supports education, community development and budding entrepreneurs, launched by actor Hugh Jackman after an inspiring mission trip to Ethiopia. Harmonies Brew donates every penny to giving children in Florida the chance to pursue performing arts. And Three Avocados donates 100 percent of net proceeds to bringing clean water to Uganda and education to Nicaragua.
If You're A Bit Of A Boozehound…
Raise A Glass In Charitable Cheers
You're probably more concerned about holding a cocktail than your crush when midnight hits on New Year's Eve.
To feel even better about that buzz, try some alcohol brands that do the trick while also making the world a better place. Heroes Vodka donates 20 percent of proceeds to injured veterans and Finnegans, a Midwest beer, donates all of its profits to feeding the hungry. The company also runs a "reverse food truck" that collects monetary donations and food to ramp up its efforts. If you're more of a wine-o, consider sipping on O Wines, which provides scholarships for low-income women or One Hope, which has already donated $1 million to its nonprofit partners.
If You Scream For Ice Cream…
Go For The Kind That's Sweet To Others, Too
You probably want to tear out your sweet tooth. But since that's not an option, you may as well just devour something that's deliciously satisfying particularly because of how it helps underserved populations.
Ben & Jerry's is equally committed to brightening your taste buds and the world around them. First off, all of the brownies used to make Chocolate Fudge Brownie and Half Baked ice creams are whipped up at Greyston Bakery, a New York-based business that provides jobs for the unemployed. The tasteful company is also committed to community service and has also done everything from cleaning up rivers and beaches, to helping the homeless.
Three Twins Ice Cream is also doing its part. Through its partnership with a number of nonprofits, the company funds the protection of at least 10 square feet of land with each pint purchased.
If It's Always 4:20 At Your Place…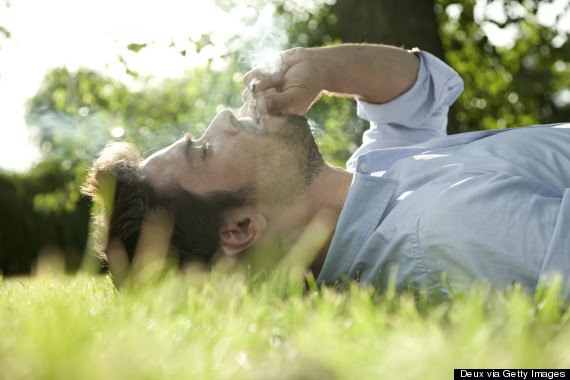 Get Your Buds On Board With Activism
Share this productive idea with your smoking buddies the next time you're tempted to sit on the couch with the munchies. Consider supporting any one of a number of groups working to legalize marijuana. The National Organization for the Reform of Marijuana Laws, for example, has a number of ways to get involved. You can become a member, donate money to the cause, lend legal expertise if you're equipped and get educated about the issues. Learn more here.
If Chocolate Makes Everything Better…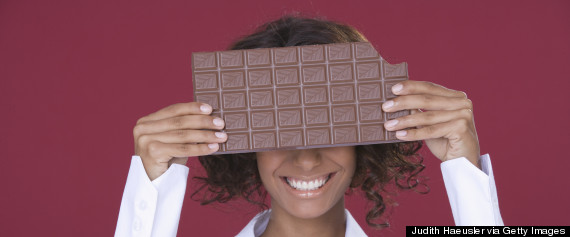 Buy A Brand That's Gratifying For Others, Too
There's no replacement for chocolate, and here's how to make eating it even sweeter.
As is the case with coffee, go for the fair trade symbol. In this situation, it will ensure that no child laborers or trafficked workers were involved in the production process. A number of brands are doing even more than just protecting their workers.
Endangered Species Chocolate donates 10 percent of its net profits to nonprofit partners that support species conservation, habitat preservation and humanitarian efforts and Rescue Chocolates also keeps its furry friends in mind. The vegan company, which boasts such flavors as "Foster-iffic Peppermint" and "The Fix," donates all of its net profits to animal rescue organizations around the country.
If You're An Adrenaline Junkie…
Raise Some Money While You Raise Your Heart Rate
Consider chasing that high while also helping out people in need.
Next time you train for an endurance event, do it with a group that also raises funds for a cause. Team In Training, for example, will cover your race costs and your training in exchange for your collecting money for the Leukemia and Lymphoma Society. Achilles International, a group that helps people with disabilities get active, offers the same deal if you raise funds for the organization. It also gives participants the added thrill of guiding a member through an event.
Finally, when you run your sneakers into the ground, do not throw them away -- even if they smell like burnt rubber. Soles4Soles, doles out useable footwear to people in need and resells worn out items to micro-enterprise organizations. Nike's Reuse-a-Shoe, which turns old kicks into places for play, will happily accept any of your discards.
If You're Glued To The Internet…
Support Causes Using Clicks
You probably get crap all. the. time. for not being present. But you're also likely the go-to for breaking news updates and can effortlessly cheer up a morose friend with a happily-ever-after dog rescue story.
So as you click away on the interwebs, use a socially conscious browser that actually donates some of its profits to charity. Together with the American Red Cross, Bitly –- which shortens 600 million links a month –- launched Hope.ly. The site abbreviates links and adds on a red ribbon, which encourages users to give money to the Red Cross. And Bene.co, the search engine "with a heart," donates every time users search online.
If You're A Shopaholic…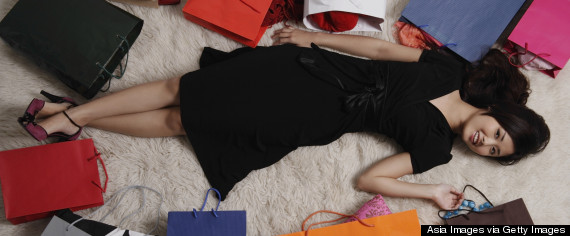 Buy Brands You Want To Flaunt -- Because Of Their Ethos
You probably need a really good reason to keep spending, so we'll give you a whole bunch! First off, you should get hooked on all those one-for-one brands out there. Warby Parker will donate a pair of glasses to an underprivileged person every time you buy a pair. Toms does the same with its shoes.
If you're a frivolous shopper, but are responsible about buying green products or splurging on healthy options, you could easily earn spending power. Positive Impact Points (PIPS) will reward you with social currency that you can use to fill up your cart at a number of participating vendors every time you do good things for you or the world.
And Finally, If You Spend Too Much Time Watching -- Ahem -- Adult Films...
Tune In To Channels That Know Giving Is Just As Important As Receiving
You probably know that watching X-rated films with your partner could improve your relationship. But turning to sites that actually have a social good mission could make the whole experience even more pleasurable. An "ethically inspired Internet site," Come4.org, reinvests all revenue generated from ads, banners and donations to support causes. The site's debut group is the Asta Philpot foundation, an organization that raises awareness about the sexual rights of people with disabilities.