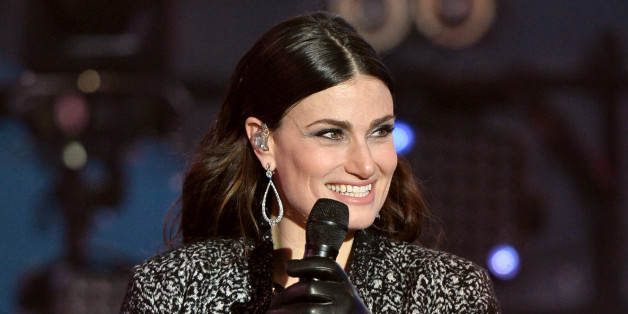 Let it go, haters.
Idina Menzel performed her hit "Let It Go" in Times Square on Wednesday night for "Dick Clark's New Year's Rockin' Eve," and it's gone viral for all the wrong reasons. The "Frozen" star was met with criticism over the final note of the song. Although the reaction wasn't as heated as that Mariah Carey debacle, the performance had social media blowing up and brought the haters out in droves:
In response to all the criticism, Menzel posted a pretty inspiring quote from a recent interview:
This is something I said in an interview a few months ago. pic.twitter.com/J63wLZJHnp

— Idina Menzel (@idinamenzel) January 2, 2015
Perhaps Menzel's most powerful line from the quote is, "I am more than the notes I hit." She goes on to say that "you can't get it right all the time" and to "accept your shortcomings and have the courage to overcome them."
Menzel previously told HuffPost Entertainment that the "Frozen" song is "not the kind of song you can wake up and roll out of bed and sing." With that in mind, her words serve as a poignant response to haters and encouragement for all those "Let it Go" singers out there to keep on going for that high note.
BEFORE YOU GO
PHOTO GALLERY
22 Talented Actor-Singers