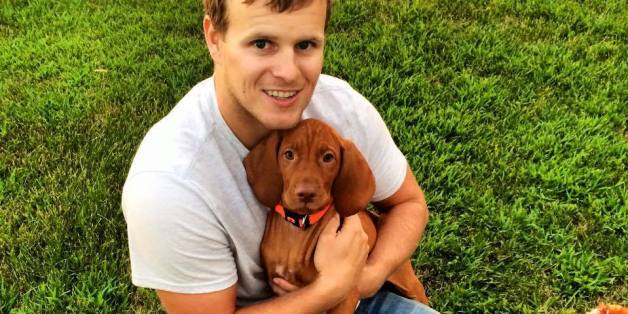 Penny for your thoughts, Penny?
Penny is a dog. Penny went missing. Penny managed to travel 2,400 miles in the process. Bad girl.
But now Penny's owners say Penny's doing great, thanks for asking. We love you, Penny!
The adorable Vizsla was picked up by a trucker while roaming in her hometown in Royal City, Washington state on Dec. 19. Luckily, Penny was wearing a microchip, or her family would never have known that she'd gone to Pittsburgh.
Her family set up a Facebook page called, "Bring Penny home for Christmas," and while helping hands couldn't make the deadline, she was reunited with her owners on Friday. American Airlines reportedly funded her trip home.
"I'm sure if she could talk, she'd have quite a few adventures to talk about," Kendra Brown, Penny's owner, told the Associated Press.
READ MORE ABOUT PENNY'S STORY ON HER FACEBOOK PAGE
Like Us On Facebook |

Follow Us On Twitter |

Contact The Author