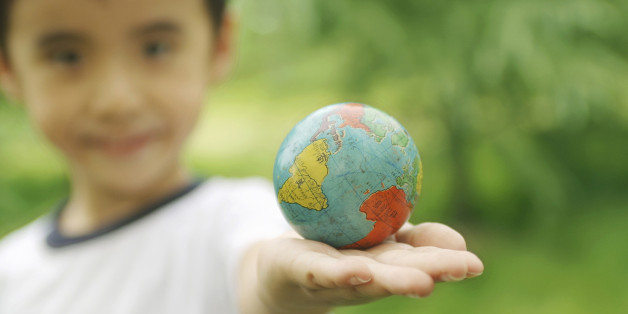 2014 was a year filled with stories of people who changed their lives, and the lives of others, by looking beyond conventional definitions of success and prioritizing giving, compassion and being part of something larger than themselves. Looking back on some of the individuals profiled in our "Go Givers" series last year, here are 12 lessons we all can take from them and apply to our own lives in 2015.
Epic adventures and giving can go hand in hand.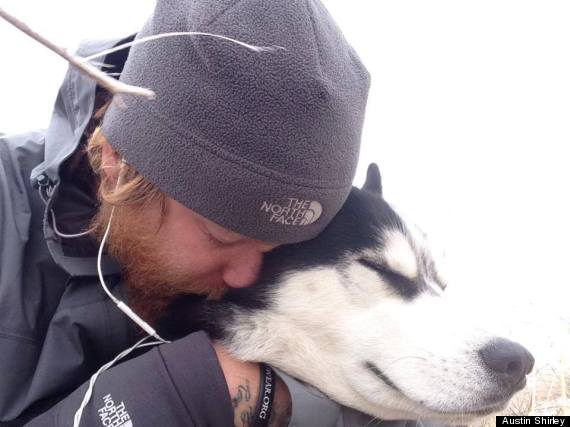 When U.S. Navy veteran Austin Shirley returned from duty with a sudden lack of purpose, he set out to find it in a way that was not just about himself, but was focused on wounded veterans around the country. Shirley mapped a 2,500-mile walking route that began in Jacksonville, Florida, and ended in San Diego, California, that he followed with his dog Archer and best friend John for nine and a half months, raising money for his fellow servicemen along the way. He traded in all of his possessions for hiking gear, camping equipment and food, raised more than $62,500 for Wounded Wear, and found the part of himself that was missing.
"I was just attracted to the whole adventure aspect," he told HuffPost. "I figured it would help me become a better person and it has. There's no question that it's been the best experience of my life."
Love and life's passion can be found in the same place.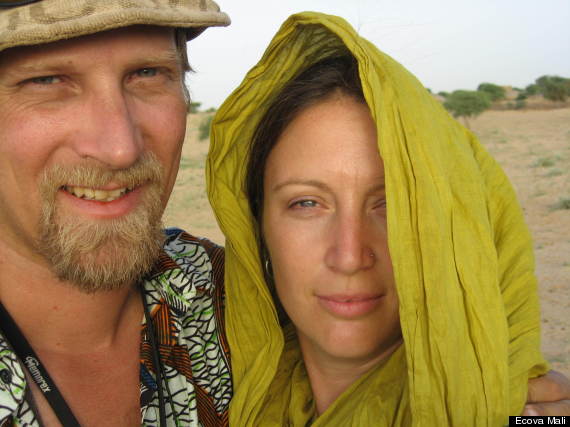 When Cynthia Hellmann and Gregory Flatt arrived in Mali to volunteer with the Peace Corps 15 years ago, they had no idea that they would end up falling for one another, let alone feel so passionately about their mission's work. They continued supporting the local community's needs for economic development and food sustainability by founding Ecova Mali upon returning home to the United States. Motivated by the talents and kindness of their Malian friends, the couple issues micro loans and mini grants, funds community projects, and organizes best farming and business practices trainings for their former community to help them continue to thrive financially and improve their overall food security.
"We wanted to give back what they had given to us," Hellmann told HuffPost.
Stand up for what you believe in.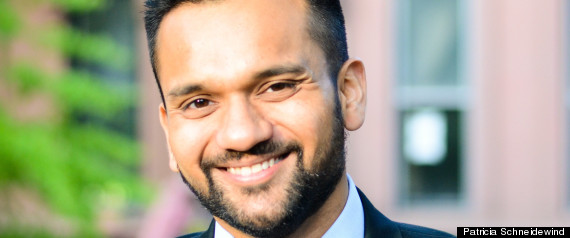 Earlier this year Anurag Gupta, a 30-year-old Indian immigrant, founded BE MORE, a nonprofit organization that uses research, storytelling and online social communities to bring change to the systems that perpetuate social inequity in America. He has harbored a passion for resolving issues of international ethnic inequality for most of his life, but decided to focus his activist efforts domestically after his completing his law degree. Spearheading his own movement against systemic challenges rather than fighting them in the courtroom has allowed him to connect more deeply with others and find the sense of spiritual fulfillment he was looking for.
"At the end of the day, we are all struggling together," he told The Huffington Post. "There is only one human race, yet this construct of race is a reality and we need to dismantle it and understand it. Our job is to explain to people how this construct came to be, and how it's changed the world in how human beings relate to one another."
Don't underestimate the power of a viral video.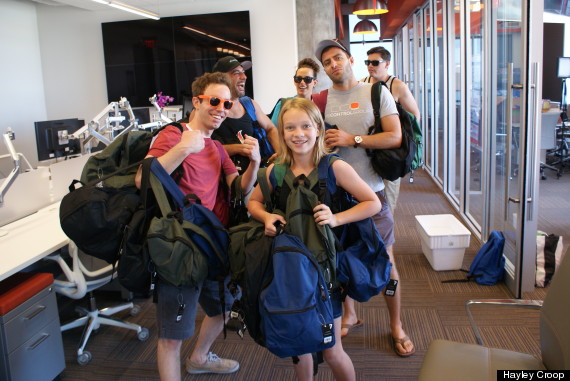 When Chris Hooley showed his 11-year-old daughter Kaylee a touching video about making the homeless smile last summer, he had no idea that she would feel so inspired to give back to those in need herself that she would create a full-fledged charitable organization. Together, the father-daughter duo has spent the past 18 months hosting street events where they hand out food, water, clothing and toiletries to the homeless in Phoenix, Arizona, alongside their team of volunteers, and post videos of their outings on YouTube. With ReKindle, they hope to continue expanding their efforts to help the homeless across the country in the future.
"My whole life I've been on the 'go-getter' side, pretty successful in business," Hooley told HuffPost. "In the past couple of years, I felt like I was taking from the world, and I was looking for something that made me feel better and would leave a legacy. This is my path in life, and it took my 11-year-old daughter to help me figure it out. I didn't even know, but I've never been so sure of anything."
Sometimes it takes going beyond the call of duty to help those who need it most.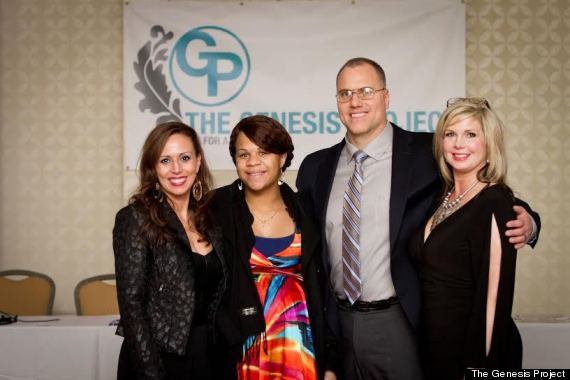 Deputy Andy Conner used to spend the majority of his time on duty patrolling one of Washington's most problematic highways for prostitution. However, when he grew tired of arresting young women, he decided to instead ask them why they wouldn't leave that lifestyle behind. He realized that many of them were not on the streets out of choice.
"That changed things for me because I was a police officer," Conner told HuffPost. "I was supposed to help people."
He then set out to organize a community home for these girls, offering them counseling, a safe shelter and vocational training to give them the fresh start they needed. He operates the Genesis Project, the name he gave to the organization, while maintaining his full-time role as a police officer -- telling any sex-trafficking woman he comes across that she now has a choice.
Great (giving) power lies within your social network.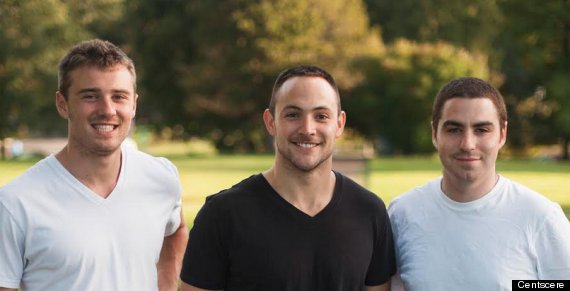 These three Syracuse University students not only created a customizable way of giving to charity, but also leveraged our society's constant connection to social media networks to do so. Inspired by the jar of pocket change on his desk, founder Ian Dickerson turned to his entrepreneurship class to find a way to put it to use.
"There's so much good that can be done with this small amount, and there's a ton of people like myself that have this meaningless change that want to do some good, too," he told HuffPost.
Centscere is an online platform that allows social media users to pick a charity to which they would like to donate, designate an amount of change they would like to give with each post, and make a difference through an activity they already engage in every day.
Even the smallest random act of kindness can do a lot of good.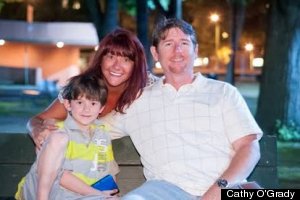 Cathy O'Grady has always been a person who's life mission was to bring a smile to the faces of complete strangers. But after her mother passed away 15 years ago from breast cancer, she felt the need to embody her mother's legacy of unbridled generosity and took her random acts of kindness to the next level. From donating $50 gift cards to Boston families who couldn't afford a Thanksgiving dinner to leaving blankets, hats and scarves on park benches for the homeless, O'Grady devotes every second of her spare time outside of her accounting job and online jewelry business to giving back because it helps others and makes her feel good.
"I just want people to feel loved," she told HuffPost.
Want to inspire change? Lead by example.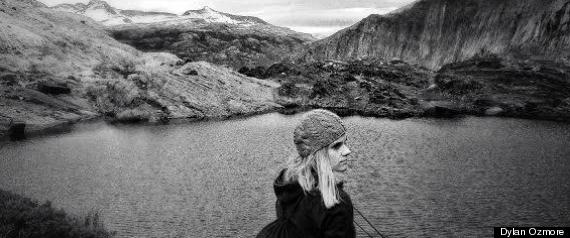 We may live in a world consumed by technology, but Lauren Billings never forgot that her favorite memories from childhood involved the great outdoors. After moving to New York City and joining an outdoor adventure group, she realized just how many kids don't have the opportunity to experience nature the way she once did and made it her mission to change that. As she set out for her most exhilarating -- and terrifying -- outdoor journey yet of climbing Mount Kilimanjaro, she partnered with the Discover Outdoors Foundation, using her trip as a way to raise funds for urban youth who have yet to experience nature's elements but would like to if given the opportunity.
"It's helped me get past some fears that I've had about making sure I don't fail, and just standing for this cause and for these kids who I want to inspire through what I'm doing -- putting that in a higher place than my own fears of looking bad -- has been an amazing experience," she told HuffPost.
There's strength in collaboration.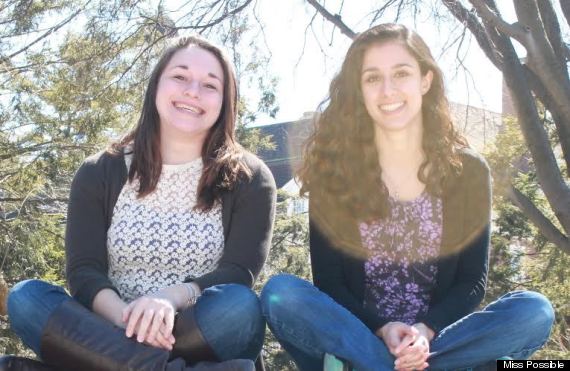 Supriya Hobbs and Janna Eaves shared a strong passion for the engineering sciences, and after teaming up at the University of Illinois, they decided to find a way to show other young girls with similar interests in the science, technology, engineering and math (STEM) fields that they are not only accepted, but needed in those industries. Together they designed a set of toy dolls modeled after famous women in the sciences, and included interactive game components to teach young girls about the women's stories and inspire them to follow their own paths as well.
"It's about doing what you want to do and what you're passionate about, and going for it and not letting anyone tell you you're not good enough or your gender is going to hold you back," Eaves told Huff-Post. "It's about encouraging girls to do whatever they need to do."
Find your passion, and pass it on.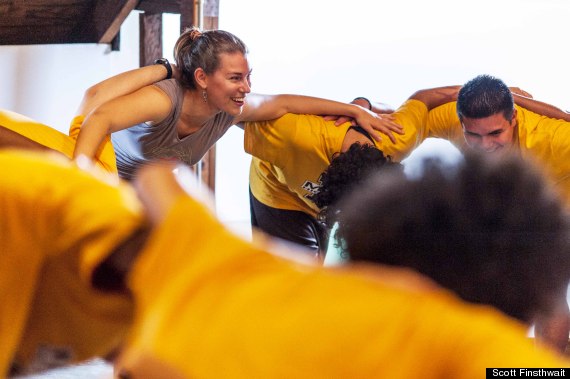 Erin Lila Wilson discovered her love of yoga and its transformative powers when she was only 13 years old, and she has since dedicated her life to sharing the practice with at-risk teens in California. In January 2012, after years of yoga training and teaching various age groups, she launched a yoga-in-schools program of her own to share this mindful practice with students who would otherwise not have the opportunity to experience it. Her classes are helping students connect with one another in person as opposed to through technology and social media, and giving them opportunities to join in volunteer projects that give back to their community.
"I feel like we are at the brink of a huge shift in our overall cultural consciousness," Wilson told HuffPost. "We have a responsibility to nurture our children's inner lives as well as to give them a more formal education. And recognizing our inherent worth is one of the most beautiful aspects of bringing yoga to young people."
You have a story to tell... even if it's been 75 years.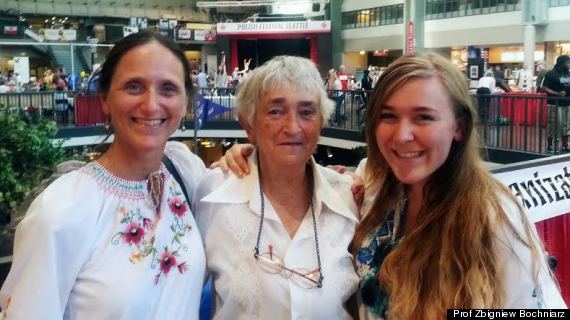 Russia's mass Polish abduction during World War II was largely kept a secret until a few of its survivors decided that taking this history to their graves should not become a part of their legacy. Krystyna Balut, 83, along with her daughter Grace and granddaughter Kaysy, shared the story of her experience by transforming it into an animated documentary and illustrated novel for younger generations to learn from. They interviewed a dozen other survivors in Seattle, Washington, so that their stories could live on as well. They continue to raise money to be able to donate copies of the film and book to schools across the country.
"You meet young people, very many of them don't know, and they would say, 'My grandparents didn't want to talk about it,'" Balut told HuffPost. "Most of them say it was not being brought up. It's so hard for all of us, and this was a break for me, because I had no choice... We had to break out and we had to tell the story."
You can leave a legacy of giving.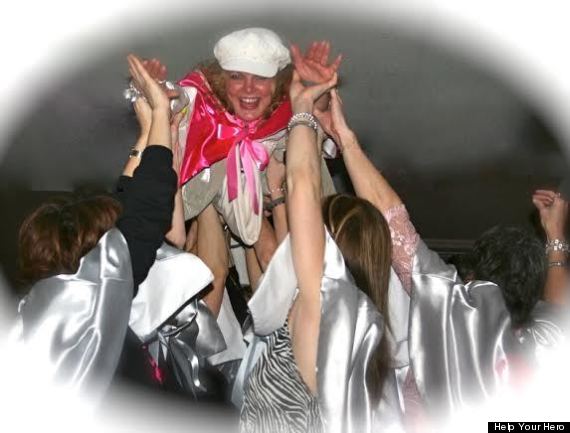 As Jackie Water's sister Tracy Siemer fought her 21-year battle with a rare from of brain cancer, she adopted a superhero persona that kept her spirits high and revealed to her loved ones just how powerful positive thinking can be. After Siemer died in May 2013, Waters, inspired by her sister's strength, jumped full-force into creating Help Your Hero, a website that helps children dealing with difficult medical diagnoses find their inner superhero, and connects parents with important resources they will need throughout their child's journey.
"I always said, 'Thank you for letting me be your voice,' because that's what she needed me to be," Waters told HuffPost. "And that's what's carried on through her 21-year journey and Help Your Hero."