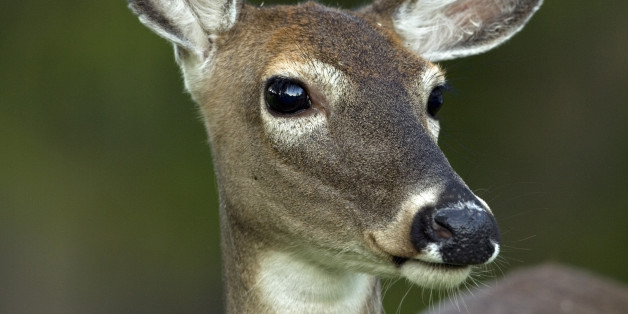 A Wisconsin bow hunter had the tables turned on him when a deer he shot with an arrow fought back and sent him to the hospital.
The 72-year-old shot the deer in the leg, wounding her, near Taycheedah on Friday.
When he attempted to track the doe, she "leaped out and went after him" while he was amidst "some thick brush" Fond du Lac Sheriff's Officer Jeff Bonack told the Fond du Lac Reporter. The feisty deer then head-butted his leg and fled the scene.
The hunter was taken to a hospital, but his condition has not been released.
This is only the latest incident of deer revolting against their human oppressors. In the past two months, deer have busted into homes in New York and New Jersey, in one case wreaking havoc in a bathroom. And in 2013, a buck jumped through the window of a minivan and out the other, shattering glass over a terrified family.
And of course, let us not forget this video.
Like Us On Facebook |

Follow Us On Twitter |

Contact The Author