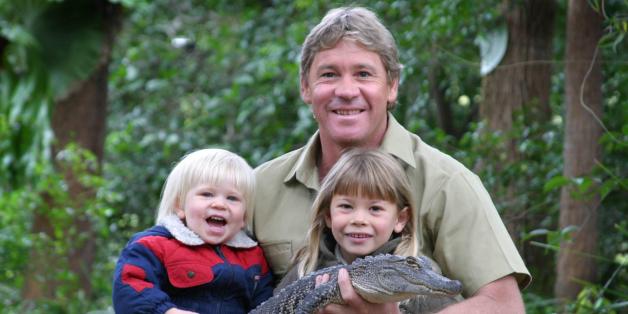 Steve Irwin's children Bindi and Robert are all grown up, this according to a new photo Bindi posted on her Instagram page. The 16-year-old shared a selfie with her younger brother Bob, 11, on Saturday, writing, "This boy is my world ❤️."
Steve Irwin tragically died in 2006 following a stingray attack, but his legacy clearly lives on through his kids, who have taken on their father's passion for wildlife and animal conservation. Bob is also the spitting image of his famed Crocodile Hunter dad.
"Happy Birthday to my wonderful little brother. He is officially 11 years old today," Bindi wrote in an Instagram post Nov. 30. "He's one of my best friends and always manages to make me smile. He is more and more like Dad every day. I love him more than words and I'm so proud of the amazing human he is becoming."
BEFORE YOU GO
PHOTO GALLERY
Bindi Irwin Style Evolution