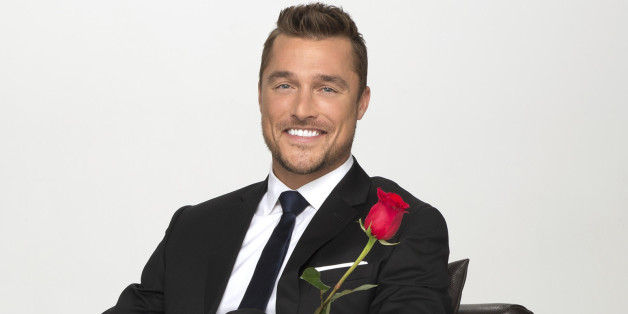 Tonight, the holy grail of so-bad-it's-good reality TV returns. That's right, "The Bachelor" is back -- this time starring the all-American farmer Chris Soules. (My friend has affectionately dubbed this season "The Farmer Gets A Wife," which, assuming Mr. Chris gets engaged by the end of his 12-week "journey," seems appropriate and accurate.)
If you've watched even a couple episodes of "The Bachelor" or its sister show, "The Bachelorette," you know that contestants follow questionable guidelines for finding "true" and "lasting" love connections. Below are some of the lessons we've learned from "The Bachelor" about dating, love and never-to-be-spoken-of sex. (Hint: You probably should actively ignore 95 percent of them in your real love life.)
First impressions are about way more than being friendly. Stunts are encouraged when you meet a romantic partner. Wear a wedding dress or pretend to be pregnant or recite a poem!
Compare your dating life to a fairy tale whenever possible. Because, girl, you're a princess.
Be straight. And white.
Wear a prom dress at least once a week. Updos optional.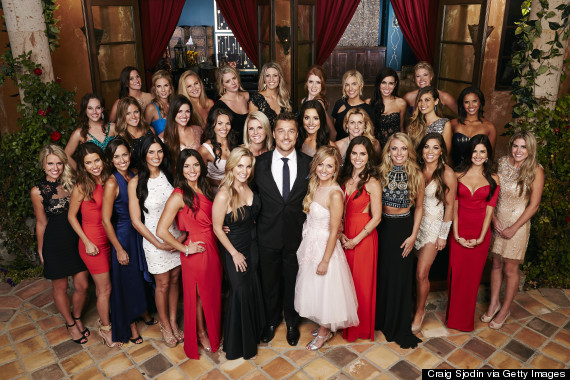 The new Bachelor, Chris Soules, with the women who will compete for his heart.
It's not a real date unless someone has a panic attack. True love means always having to jump off a cliff/dive into a cave/climb a bridge/rappel down the side of a building.
Open up, open up, open up. The more tragic your past, the better.
Never ask questions about politics or religion. Those discussions are better left for after the engagement, amirite? (Unless you're Andi Dorfman, who realized Juan Pablo had absolutely no idea how she felt about any of the above, and promptly dumped him.)
Have sex at an appointed time, but never directly acknowledge it or speak about it in mixed company. What happens in the fantasy suite, stays in the fantasy suite. And don't even think about sleeping with your love interest beforehand, lest you encounter a host of weird sex issues.
If you're a woman, expect to uproot your life and move to wherever your partner lives. Them's the breaks, ladies.
Remember, love is a journey. And you better be on that journey for the "right reasons."
BEFORE YOU GO
PHOTO GALLERY
Online Dating Fails