Back in the 1950s and 1960s, contact sheets were the primary vehicles connecting icons of the silver screen like Marilyn Monroe and Jimmy Stewart with their adoring fans.
Movie studios enlisted photographers to snap candid shots with hand-held cameras using 35mm film backstage, capturing intimate glimpses of life behind the scenes to promote Hollywood's seminal films. The spontaneous stream of images came together as contact sheets, frame-by-frame archives of cinema in motion. The studio executives would handpick a few photos from the frames to print and sell to magazines, while the sheets themselves went unseen and forgotten... until now.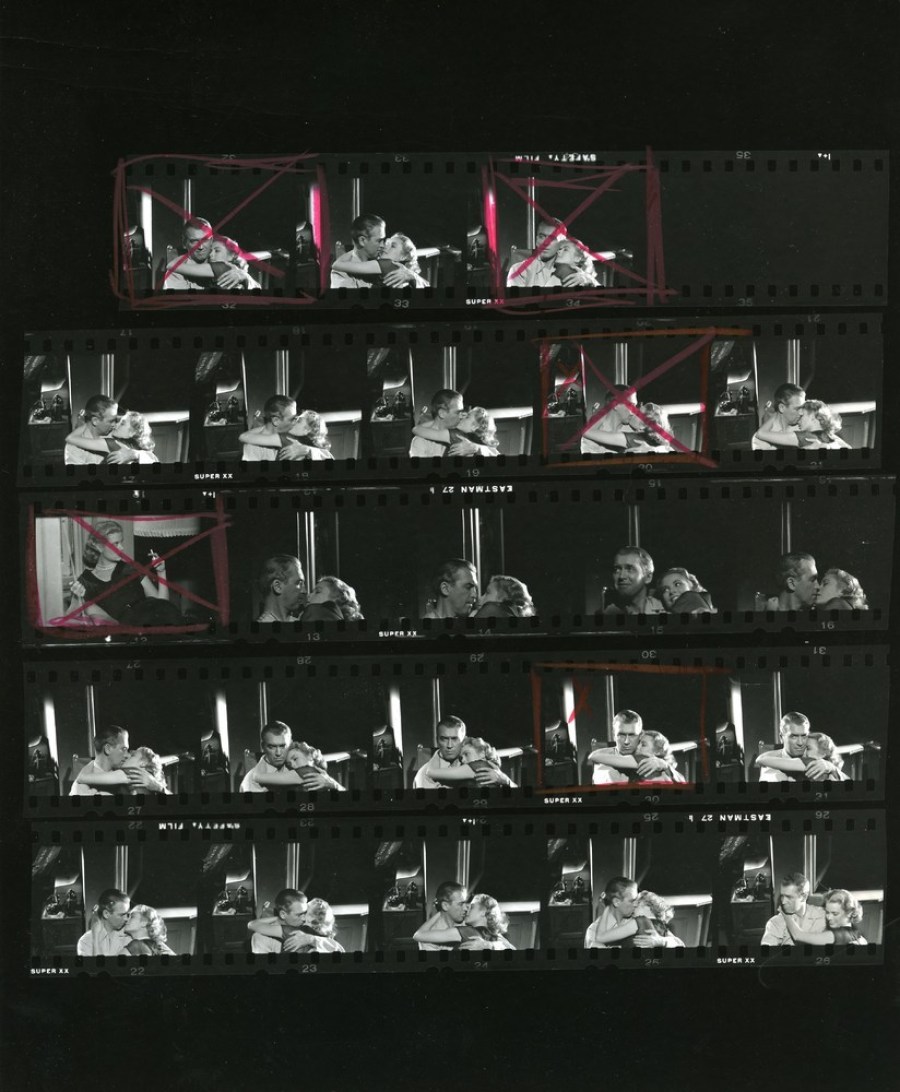 Contact Sheet Of Grace Kelly and James Stewart in 'Rear Window'
In her book "Hollywood Frame by Frame," journalist Karina Longworth celebrates the long forgotten contact sheet, exploring the photographic relics as both documents of cinema history and artworks in themselves. "The contact sheets give us a fuller, and more fully narrative document of a moment than a still photograph that's been edited, cropped, and airbrushed could do alone," Longworth explained to Slate. Perusing the flow of similar yet not-quite-the-same images feels like swiping through Monroe's iPhone photos, getting an inside glimpse at the rejected candids that didn't quite make the Instagram upload.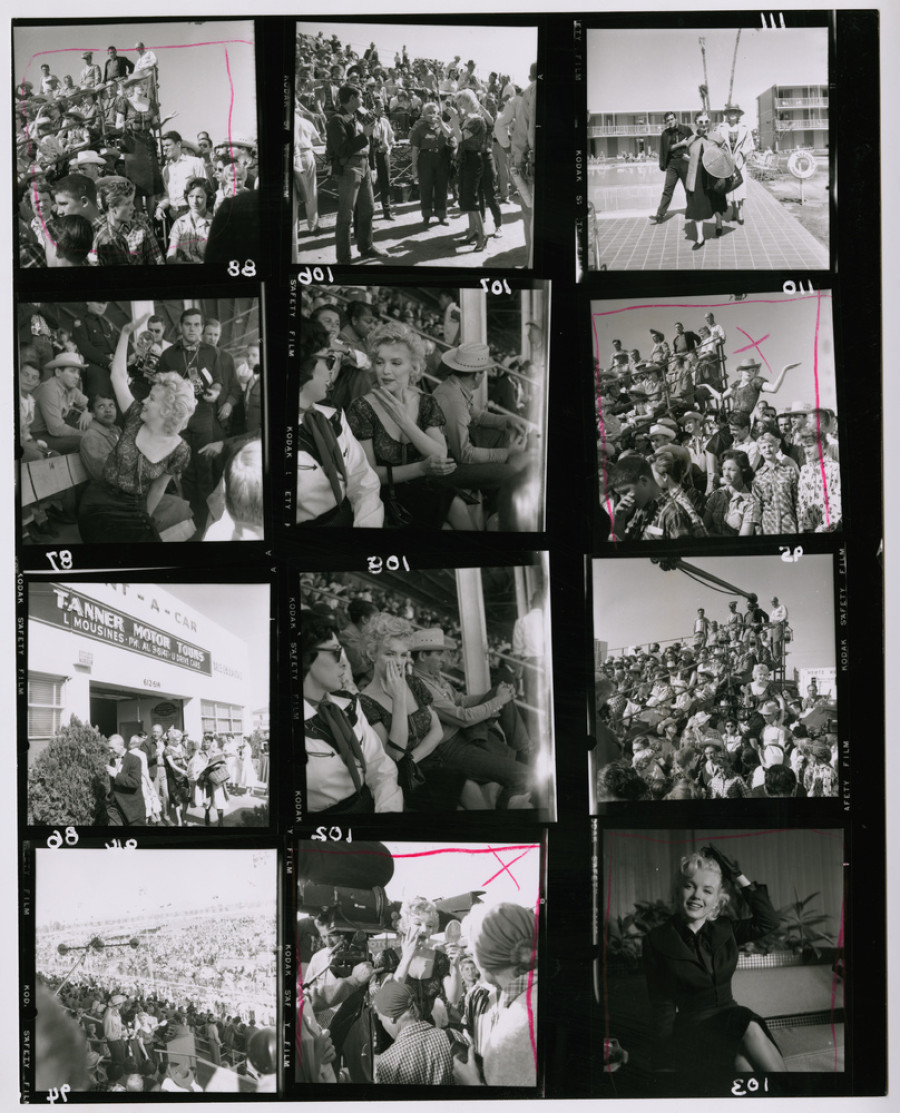 Marilyn Monroe Filming 'Bus Stop'
Through the contact sheets, fans could experience the vintage vision of films like "Julius Caesar" and "Rear Window" they were never intended to see. You can actually witness the editing process of the images, thanks to the scribbles and pen marks that mark the images the studios decided not to release to the public, or the stars themselves vetoed. The photographic grids offer insight into the editing process before the rise of digital images, containing within them a look at photography history, film history and glamorous Hollywood snapshots all at once.
Check out "Hollywood Frame by Frame: The Unseen Silver Screen in Contact Sheets, 1951-1997" for more images from films including Psycho, Dirty Harry, The Godfather and Taxi Driver.
PHOTO GALLERY
Hollywood Frames you were never meant to see
BEFORE YOU GO
PHOTO GALLERY
Marilyn Monroe