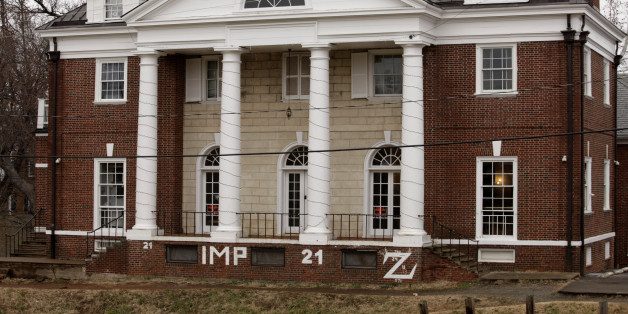 The University of Virginia unveiled strict new rules for fraternity parties Tuesday as it lifted the suspension on Greek social life imposed after a controversial Rolling Stone article in November.
The new rules, including a requirement that a sober fraternity member monitor bedrooms during parties, attempt to reform social life at the Charlottesville campus following a Rolling Stone article that described an alleged gang rape in a bedroom at Phi Kappa Psi. The article has since come under fire for inconsistencies.
The new party policy is outlined in an addendum to the university's Fraternal Organization Agreement, which must be signed annually by each Greek life organization. The agreement spells out rules all 61 fraternities and sororities must obey in order to remain officially recognized by UVA.
Fraternities have been criticized at UVA and other schools as a dangerous environment for social events featuring alcohol, with bedrooms elevating the risk for sexual assault.
The new UVA rules require each fraternity party to have at least three brothers who are "sober and lucid" and not first-year students.
"The sober brother charged with monitoring the stairs must have immediate key access to each room in the fraternity house during the social function," the document states. That sober fraternity member would act to intervene in dangerous situations and stop unauthorized people from entering bedrooms.
"This aspect is meant to help ensure a safe experience for guests and fraternity members, including consideration of personal belongings in the house," UVA spokesman Anthony Paul de Bruyn said in an email to HuffPost.
Beer can only be served unopened in its original can, according to the rules. Wine has to be poured by a sober brother, and pre-mixed drinks colloquially known as "Jungle Juice" are prohibited. Bottled water must be readily available. Only people named on a guest list are allowed enter fraternity parties.
Sororities tied to a national organization are not allowed to host alcoholic parties, due to national rules. Sorority parties at UVA have to be held at outside venues with bartenders and invitation-only attendance. Jalen Ross, UVA's Student Council president, told HuffPost that campus leaders "definitely received" the suggestion that sororities be allowed to host alcoholic events at their houses, but the school has no authority to change sorority policies.
The new fraternity rules were submitted by the four student-led Greek leadership councils and approved by UVA President Teresa Sullivan. The university previously announced new safety patrols and enhancements to on campus lighting and security.
BEFORE YOU GO
PHOTO GALLERY
11 Best Frat Houses