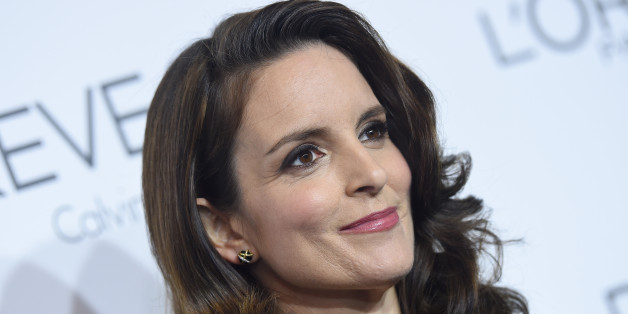 In light of the deadly terrorist attack at the offices of satirical newspaper Charlie Hebdo in Paris on Wednesday, Tina Fey was asked about free speech at the Television Critics Association winter press tour in Pasadena, California.
"Obviously, that news is terrible and tragic and upsetting," she told reporters (via BuzzFeed). "You look at that and you look at the controversy surrounding 'The Interview,' it makes you think about how important free speech is and how it absolutely must be defended. [We] can not back down on free speech in any way. We all have to stand firm on the issue of free speech."
Fey's comments echo similar ones made by President Barack Obama in December, when he took Sony to task for canceling the release of "The Interview."
"We cannot have a society in which some dictator someplace can start imposing censorship here in the United States," Obama said. "If somebody's able to intimidate folks out of releasing a satirical movie, imagine what they start doing when they see a documentary they don't like, or news reports they don't like. Or even worse, imagine if producers and distributors and others start engaging in self-censorship because they don't want to offend the sensibilities of someone whose sensibilities probably need to be offended."
In her answer, Fey cited "Weekend Update" as "the closest we ever got" to any free speech debate. "But we're American and even if it's dumb jokes in 'The Interview,' we have the right to make them," she said.
Fey was far from alone in condemning the murders at Charlie Hebdo. Motion Picture Association of America chairman Christopher Dodd called the attack a "cowardly" attempt to destroy free speech.
For more, head to BuzzFeed.
BEFORE YOU GO
PHOTO GALLERY
The End Of "30 Rock"